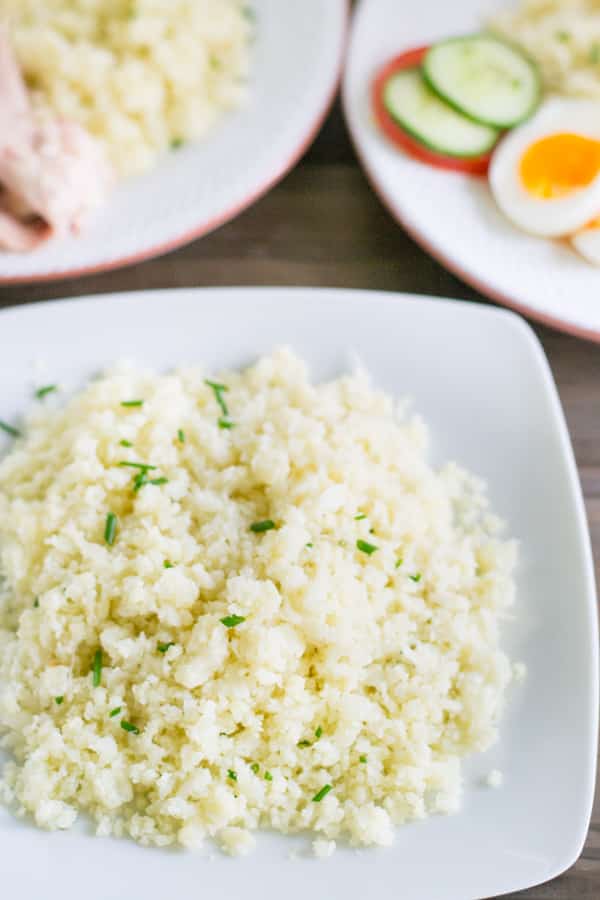 I first learned about cauliflower rice from my nephew when he shared it on Facebook one weekend. He was preparing his lunches for the whole week and was having cauliflower rice instead of white rice. Since then, I have noticed some dishes online with cauliflower rice on the side. I was able to try this recipe one day when I went grocery shopping and bought a whole head of cauliflower. It was pretty easy to make. The tedious part was processing the florets in the blender. At first, I filled the blender three quarter full but it took longer to break down the florets into couscous granule size. Processing became easier and faster when I only filled the blender a few florets at a time. After that, it was very simple to make. Overall, I enjoyed this dish because it's a much healthier and low-carb replacement for white rice. Enjoy!
Cauliflower Rice
Ingredients
1 head cauliflower, any size
1 tbsp olive oil or butter
Salt (optional)
Instructions
Cut the head of cauliflower into quarters, then trim out the inner core from each quarter. Break apart the cauliflower into large florets with your hands.
Transfer the cauliflower to a food processor. Process the cauliflower, in small batches, in 1-second pulses until it has completely broken down into couscous-sized granules. (Alternatively, grate the florets on the large holes of a box grater.)
Some florets or large pieces of cauliflower might remain intact. Pull these out and set them aside. Transfer the cauliflower couscous to another container and re-process any large pieces.
Heat olive oil or butter in a large skillet over medium heat. Stir in the couscous and sprinkle with a little salt, if using. Cover the skillet and cook for 5 to 8 minutes, stirring occasionally, until the couscous is as tender as you like. Use or serve immediately, or refrigerate the couscous for up to a week.