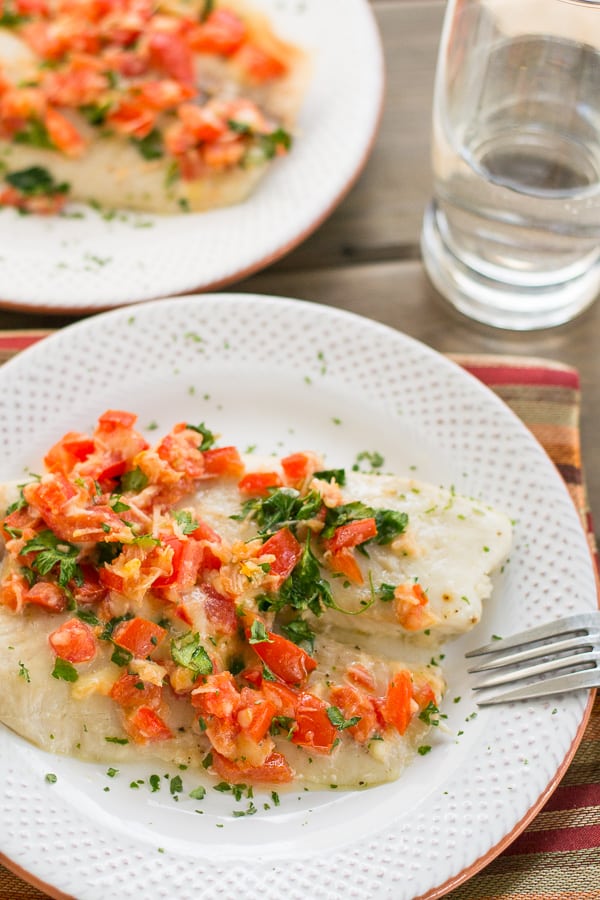 This Greek roasted tilapia was a big hit with my family. I was not surprised because my family loves fish or any other seafood. This dish is so easy to make; it took me less than half an hour to get dinner ready on the table. Furthermore, the fish was baked and not fried, making it healthier. My co-worker gave me the recipe, which she got from a magazine. Tilapia is used in this recipe but any other white fish may also be used. The fish, which was topped with a mixture of olive oil, garlic, parsley, tomatoes and feta, was baked in the oven for 15-17 minutes. The fish came out tender, moist and delicious. The combined freshness of the tomatoes and parsley with feta cheese and tilapia is refreshingly good, it may be served on its own or with steamed rice. Enjoy!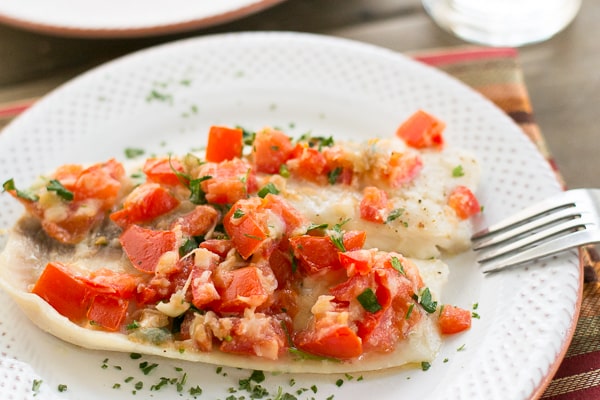 Greek Roasted Tilapia
Ingredients
2 tbsp extra-virgin olive oil, divided
4 cloves garlic, grated or minced
½ cup chopped fresh flat-leaf parsley
4 Roma tomatoes, seeded and chopped
½ cup reduced-fat feta, crumbled
4 boneless tilapia fillets
Salt and pepper, to taste
Instructions
Preheat oven to 400 degree F. Coat bottom of a 9X13- inch ovenproof baking dish lightly with olive oil.
In a medium bowl, combine together 1 tablespoon olive oil, garlic, parsley, tomatoes and feta. Set aside.
Coat both sides of tilapia with remaining tablespoon olive oil and then season with salt and pepper. Place the fillets side by side, barely touching, in the prepared baking dish.
Spread tomato mixture evenly on top of the fish fillets. Bake in the oven for 15 to 17 minutes, or until the fillets flake easily with a fork.
Serve immediately.
Notes
Recipe by Devin Alexander as featured in People's Magazine.