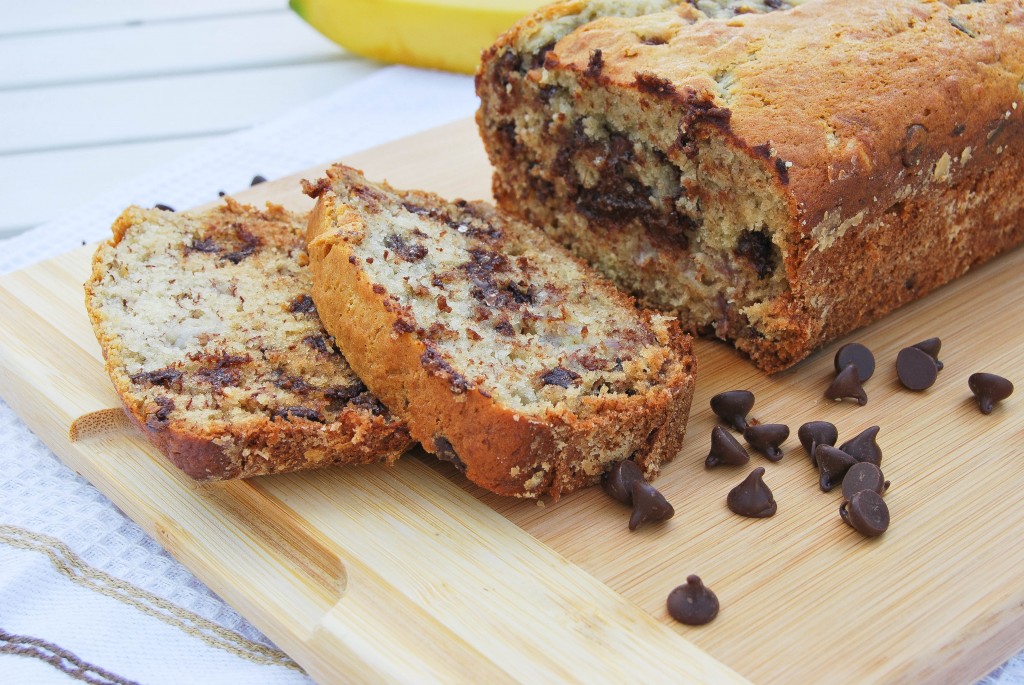 A slice of chocolate chip banana bread will bring a smile to anybody's face, kids and adults alike. The year-round availability of bananas make it a very popular ingredient not only for baking but also for smoothies.
As a fan of banana bread, I have been making all types of banana bread for my family throughout my life.  Whenever I have some ripe bananas laying around, I would always make some sort of banana bread. I have even shared some of them here. However, this one is still a favourite of my kids. This chocolate chip banana bread recipe puts a twist to a classic favourite. The banana bread is moist and delectable and adding chocolate chips just makes it that much better!
The ripe bananas (the riper the better) are first mashed. Eggs and sugar are added afterwards. After adding all of the remaining ingredients (such as the flour and chocolate chips), the mixture is poured into a pan and then baked. The result is an irresistibly delicious banana bread. Enjoy!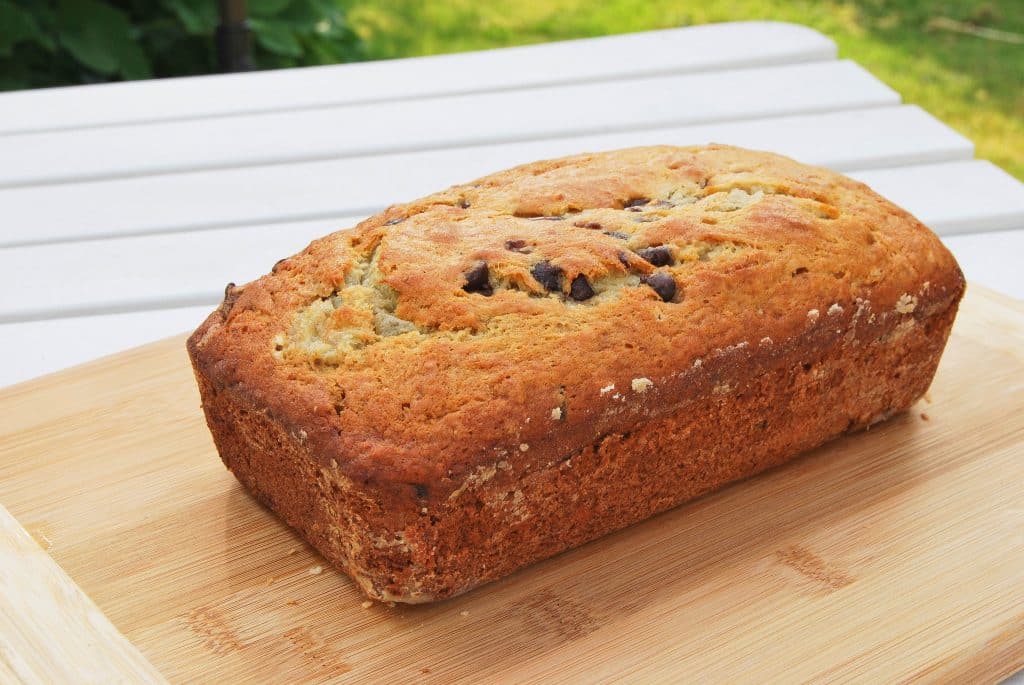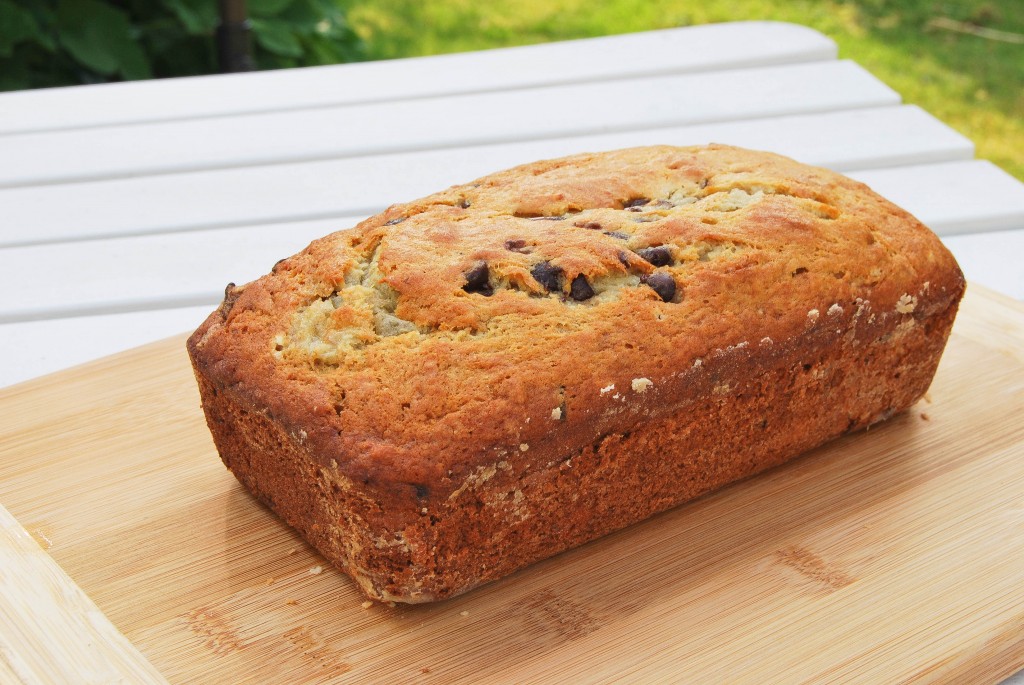 Chocolate Chip Banana Bread
Serves:
10 thick, yummy slices
Ingredients
3 large ripe bananas
¾ cup white sugar
1 egg
1 teaspoon baking soda
1 teaspoon baking powder
½ teaspoon salt
1½ cups all purpose flour, sifted
⅓ cup melted butter
⅔ cup chocolate chips
Instructions
Preheat oven to 375°F.
Mash bananas in a large mixing bowl. Stir in sugar and slightly beaten egg.
Add the rest of the ingredients and stir until well blended.
Pour mixture into a greased 9in X 5in pan.
Bake for 40- 50 minutes or until a toothpick inserted in the center comes out clean.
Let cool for 10 minutes before removing from pan. Serve and enjoy!