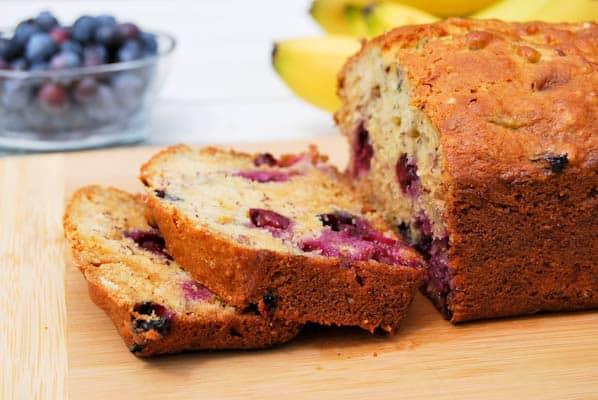 It may be mid-September, but here in Vancouver, we are having an extended summer 🙂 . Mornings are cool but days are sunny and warm and so my garden is still full of colors.  My roses are still blooming, so is my phlox, begonias, hisbiscus, trumpet vine, dahlias, black-eyed susan and some of my clematis.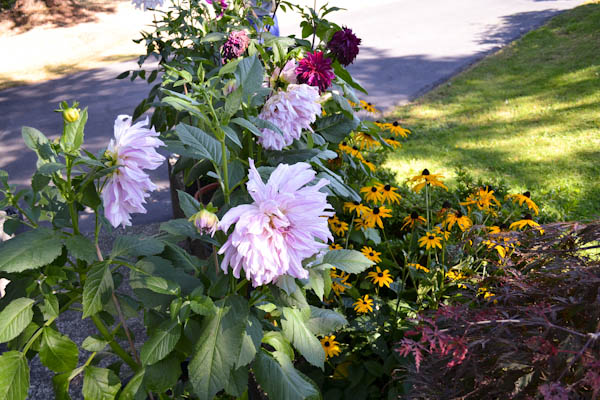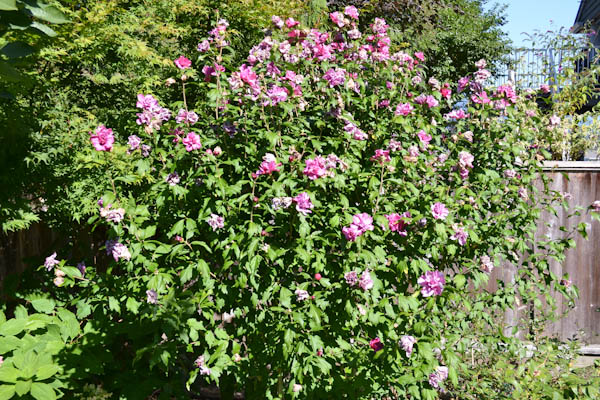 As for my fruits, I have enough Asian pears and blueberries for the next three months. I have frozen most of my blueberries and wanted to use the rest for a recipe. Since I love making banana bread (I made this delicious chocolate chip banana bread a while back), I decided to add some blueberries. The result was a delicious and beautiful blueberry banana bread!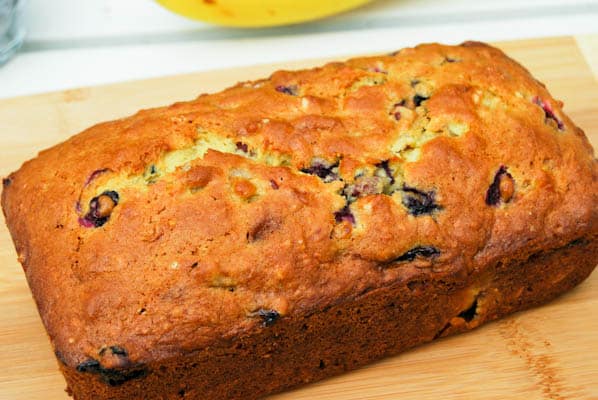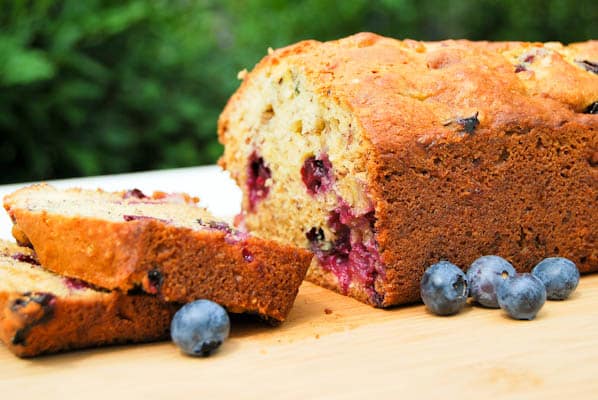 Blueberry Banana Bread
Ingredients
1 cup butter
2 cups sugar
3 cups mashed ripe bananas
4 eggs, well beaten
2 ½ flour
2 teaspoon baking soda
1 teaspoon salt
1 teaspoon nutmeg
1½ cup fresh or frozen blueberries
Instructions
Preheat oven to 350°F (180°).
Cream butter and sugar until light and fluffy.
Add bananas and eggs and beat until well mixed.
Mix dry ingredients and blend with banana mixture, but do not over mix.
Fold in blueberries.
Pour into 2 lightly greased loaf pans or a bundt pan.
Bake 55 minutes to 1 hour; test doneness (toothpick inserted in the middle comes out clean) and cool on rack for 10 minutes before removing from pans.
Serve and enjoy!
Notes
This recipe is adapted from "The Best of The Best and More" cookbook.