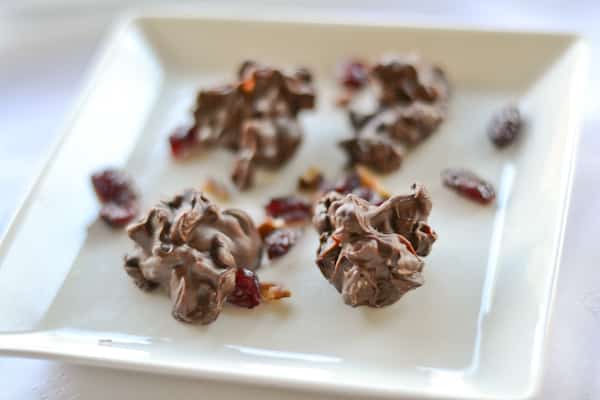 Here's an easy no bake chocolate recipe in time for Easter celebration. They are perfect treats for the little ones and the young-at-hearts. Any kind of dried fruits and nuts may be used in replacement of the dried cranberries and toasted pecans. In less than half an hour, you have delightful, crunchy sweets to share with family and friends. Indulge!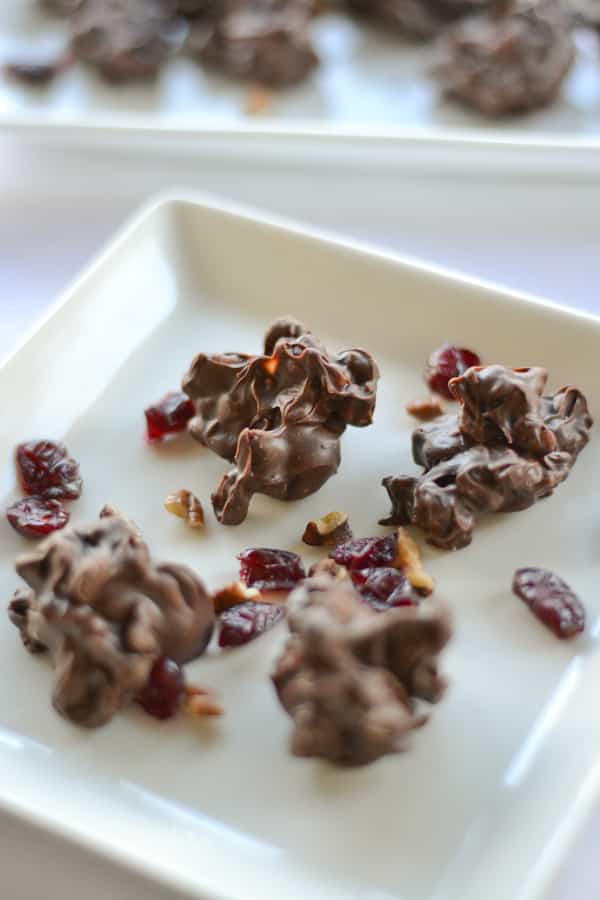 Chocolate Clusters with Fruit and Nuts
Ingredients
½ cup (3 ounces) semisweet chocolate chips
½ cup (3 ounces) milk chocolate chips
½ cup dried cranberries
½ cup coarsely chopped pecans, toasted
Instructions
Place the semisweet chocolate and milk chocolate in a medium microwave-safe bowl. Microwave on high for 1 minute. Stir; microwave for 30 more seconds. Stir until chocolate is completely melted.
Stir in the cranberries and pecans. Immediately drop by level teaspoonfuls onto a wax paper-lined baking sheet. Refrigerate until chocolate is set, about 30 minutes. Clusters will keep in the refrigerator up to 5 days.