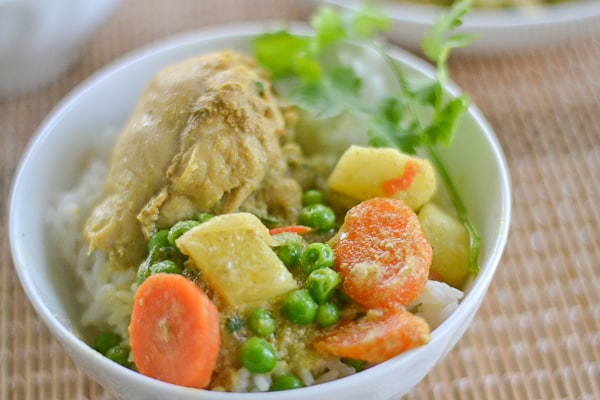 I went to our local library on the weekend and signed out some food magazines. There were a few recipes which caught my attention and one of them was this Hong Kong style chicken curry. I remember enjoying them few times in Chinese restaurants; one specifically was beef brisket curry. Although the recipe I found uses chicken as the main protein, I decided to give it a try anyway.
Every cuisine has its own way of cooking chicken curry. While others use six or more spices, the Chinese style simply consists of curry powder and coconut milk. Commonly used vegetables like carrots, potatoes and peas are also added to make this dish a hearty meal. This chicken curry is creamy, tasty and satisfying. Enjoy!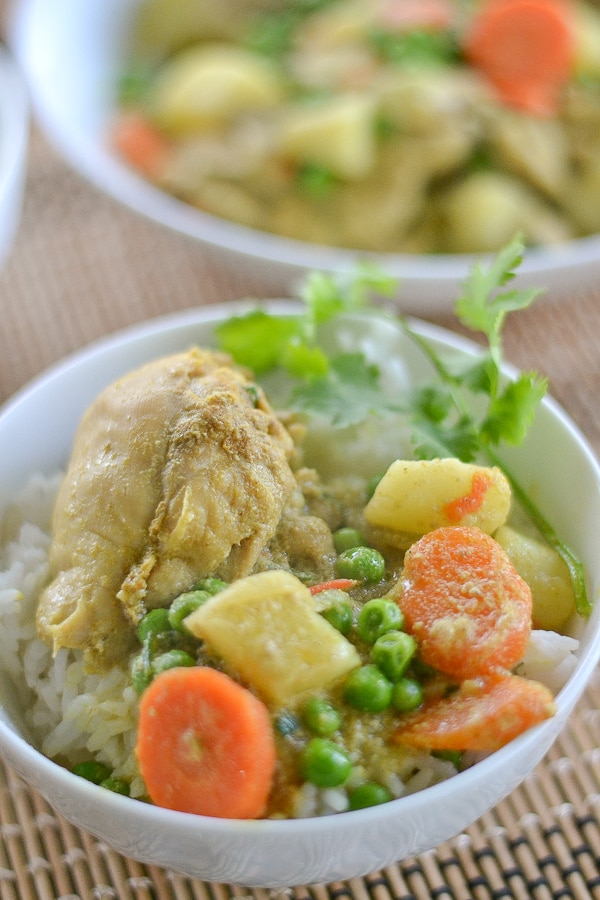 Hong Kong Chicken Curry
Ingredients
2 tbsp vegetable oil
1 onion, sliced
2 tbsp curry powder
8 skinless, boneless chicken thighs
½ tsp salt
400 mL can coconut milk
2 large carrots, sliced into coins
2 medium potatoes, peeled, cut into ½ inch chunks
1 cup frozen peas
½ cup chopped cilantro
Instructions
Heat a large wide frying pan over medium-high heat. Add oil, then onion and curry powder. Cook until onion starts to soften, 3 min. Sprinkle chicken with salt, then add to pan. Stir until coated.
Add coconut milk, carrots and potatoes and bring to a boil. Reduce heat to medium. Gently boil, covered, stirring occasionally, until vegetables are tender, about 15 min. Remove lid and continue boiling until liquid is slightly thickened, about 5 more min. Stir in peas and cilantro and cook for 1 more min. Serve with rice.
Notes
Recipe source: Chatelaine: April 2012.