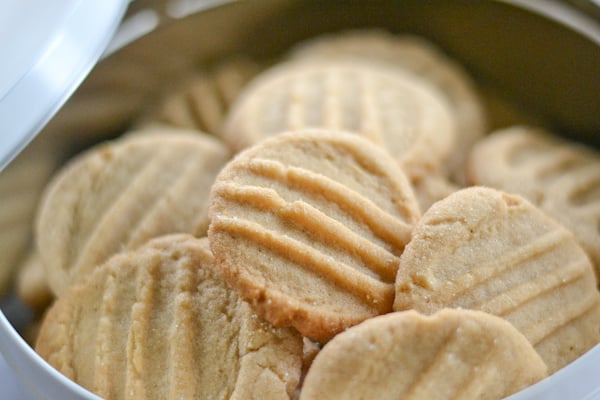 A peanut butter cookie recipe is one that I think should be included in my collection of recipes.  Not only are they easy to make, but also popular with my family. Along with chocolate chips cookies, peanut butter cookies are popular choice to take to any potluck or bake sale.  The recipe consists of simple and easy to find ingredients and it only takes 10 minutes to bake.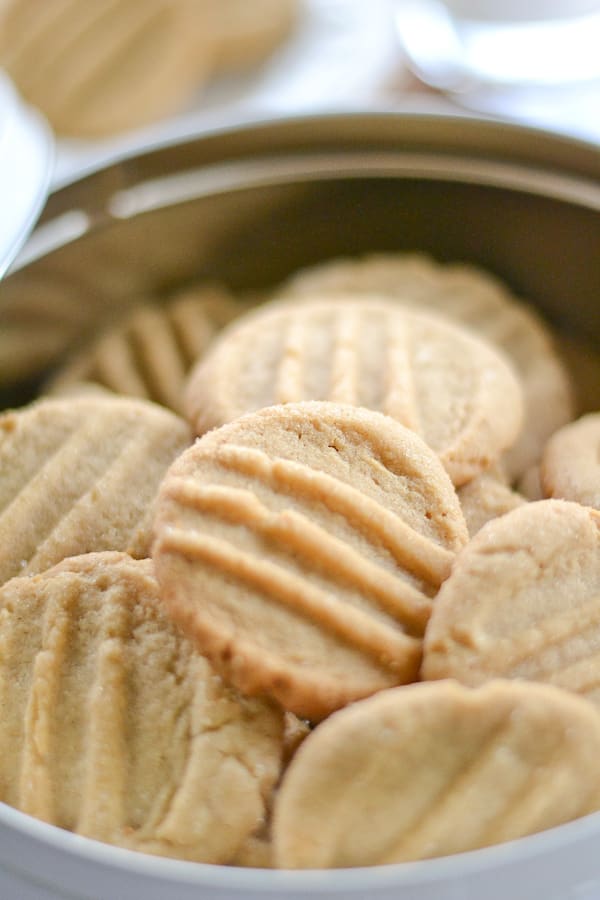 Peanut Butter Cookies
Ingredients
⅓ cup unsalted butter or margarine
½ cup brown sugar
½ cup white sugar
½ cup peanut butter
1 egg, lightly beaten
1 cup all-purpose flour
1 tsp baking soda
½ tsp salt
Sugar for coating
Instructions
Preheat oven to 350°F.
In a medium bowl, sift together flour, baking soda and salt. Set aside.
In a large bowl, cream together butter, white and brown sugars. Add peanut butter and mix well. Stir in egg and then dry ingredients.
Form the dough into balls and then roll in sugar. Place on greased cookie sheet and press flat with a fork. Bake for 10 minutes.
Serve and enjoy!
Notes
Recipe source: The Best of the Best and more.