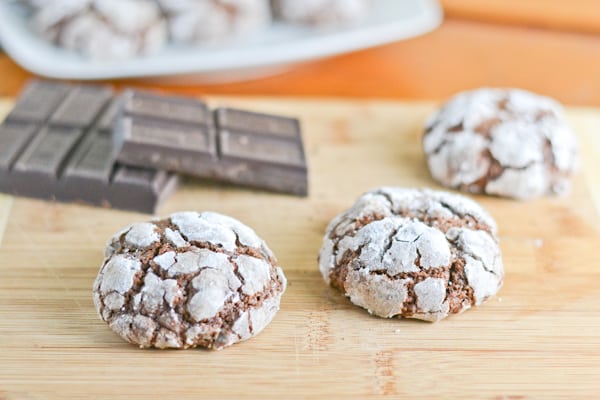 Every Tuesday is treat day at work. This week, it was my turn, along with three other co-workers. I decided to bring these gorgeous looking powdered chocolate cookies. I first made these delicious cookies last week for my family. They loved them so much, I thought my friends at work would love them too. The hard part was waiting for three hours for the dough to chill but it was worth the wait because the cookies came out crispy on the outside and soft and fudgy on the inside. It's like eating brownies but better! I am glad I brought these chocolate cookies for treat day today, my co-workers loved it. Some even asked for the recipe. Yummy!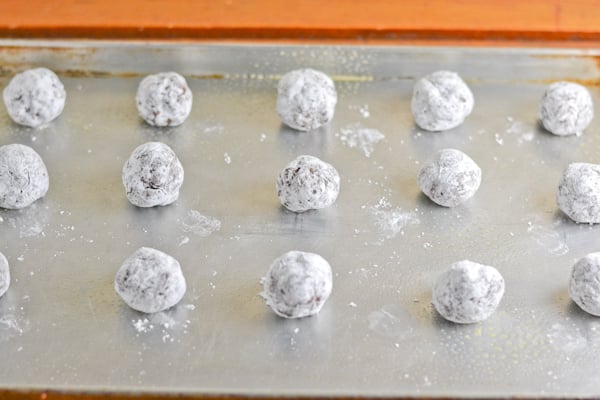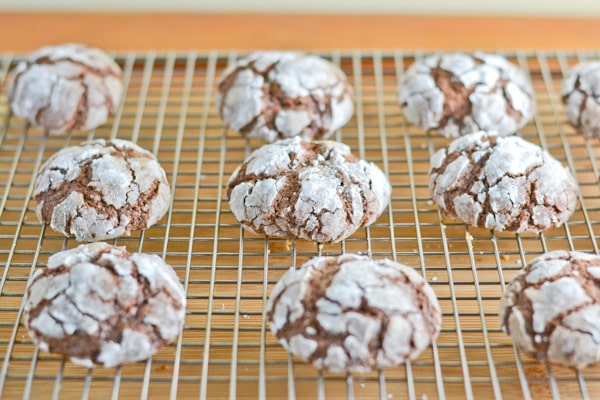 Chocolate Crinkle Cookies
Ingredients
½ cup vegetable oil
4 oz unsweetened baking chocolate, melted, cooled
2 cups granulated sugar
2 tsp vanilla
4 eggs
2 cups all-purpose flour
2 tsp baking powder
½ tsp salt
½ cup powdered sugar
Instructions
In large bowl, mix oil, chocolate, granulated sugar and vanilla. Stir in eggs, one at a time. Stir in flour, baking powder and salt. Cover; refrigerate at least 3 hours.
Heat oven to 350°F. Grease cookie sheet or line with silicon mat.
Drop dough by tablespoonfuls into powdered sugar; roll around to coat and shape into balls. Place about 2 inches apart on cookie sheets.
Bake 12-15 minutes or until almost no imprint remains when touched lightly in center. Immediately remove from cookie sheets to cooling racks.