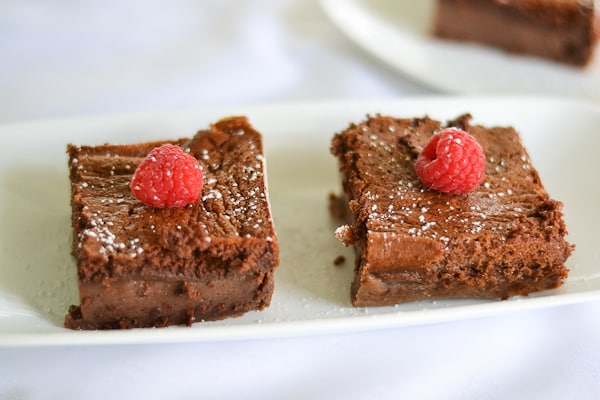 Last June, I made this magic cake to celebrate my one year of blogging. I took the recipe from Jo, who shared the recipe on her blog and also the person who inspired me to start my own food blog. It became so popular, she made a chocolate and a butterscotch versions of it.  Mother's day is coming up so I decided to make the chocolate one to share with you all. Although this cake consists of three layers of different textures, every bite has that chocolate goodness taste to it. This chocolate magic cake is truly a perfect cake for all the mothers out there. Enjoy!!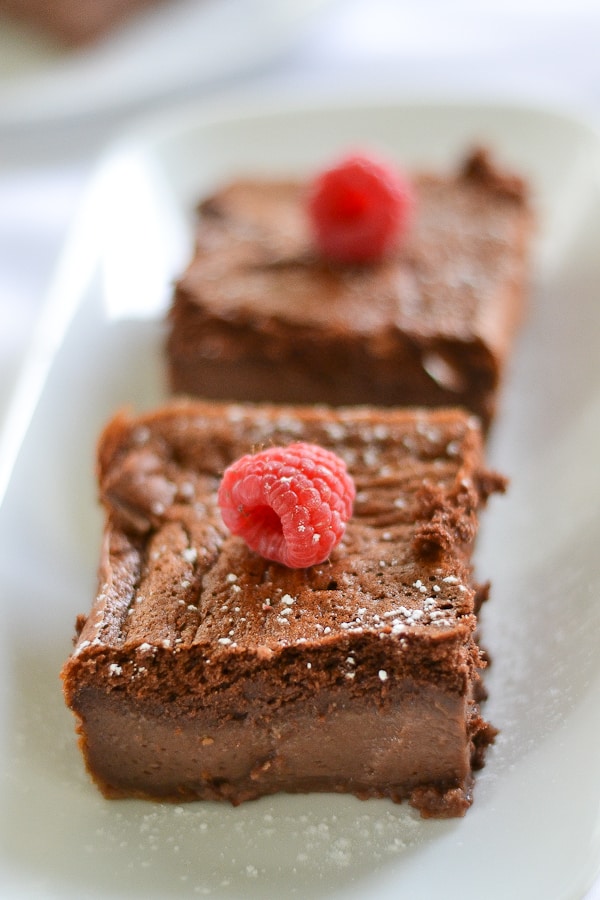 Chocolate Magic Cake
Ingredients
4 eggs, at room temperature
¾ cup sugar
1 tbsp water
½ cup butter, melted
1 tsp vanilla extract
A pinch of salt
6½ tbsp all purpose flour
6 tbsp cocoa powder
2 cups lukewarm milk
1 tsp vinegar
Instructions
Preheat oven to 325 F degrees. Grease and flour an 8x8 inch baking pan.
Separate the egg whites from the yolks. In a mixing bowl, beat the egg yolks with the sugar and water at high until light and creamy.
Add the melted butter, vanilla and a pinch of salt; continue beating until mixture is light and fluffy.
In a separate bowl, whisk together the flour and cocoa; add to the sugar/butter mixture in three batches, mixing thoroughly after each addition.
Once flour and cocoa powder has been mixed in, add the lukewarm milk a bit at a time and mix. The mixture should be liquidy. Set aside.
In a separate bowl, beat the egg whites and vinegar until stiff. Add the egg whites to the batter, a third at a time, gently folding in. Repeat until all egg whites has been folded in. The mixture should be thin like a pancake batter.
Pour the batter in the prepared baking pan. Using a spatula, gently give the batter one big stir and then bake for roughly 60 minutes. The cake will still jiggle in the middle when you take it out, so that's normal. Let it cool completely then cut into squares and serve.