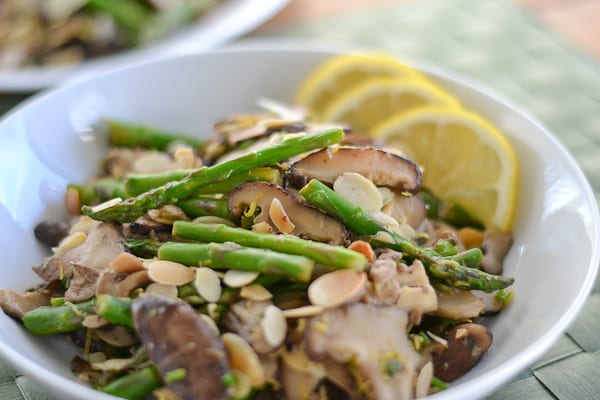 This dish caught my attention because of one of the ingredients it uses. My family loves all kinds of mushrooms and I wanted to try a new mushroom dish that is not only delicious but healthy. During this time of year, all of the herbs in my garden start to sprout and I wanted to use some of them. The chives I used came fresh from my garden. The lemon juice and zest added flavor, while the almonds added a unique texture. My husband enjoyed this dish; he had it for dinner one night and for lunch at work the next day!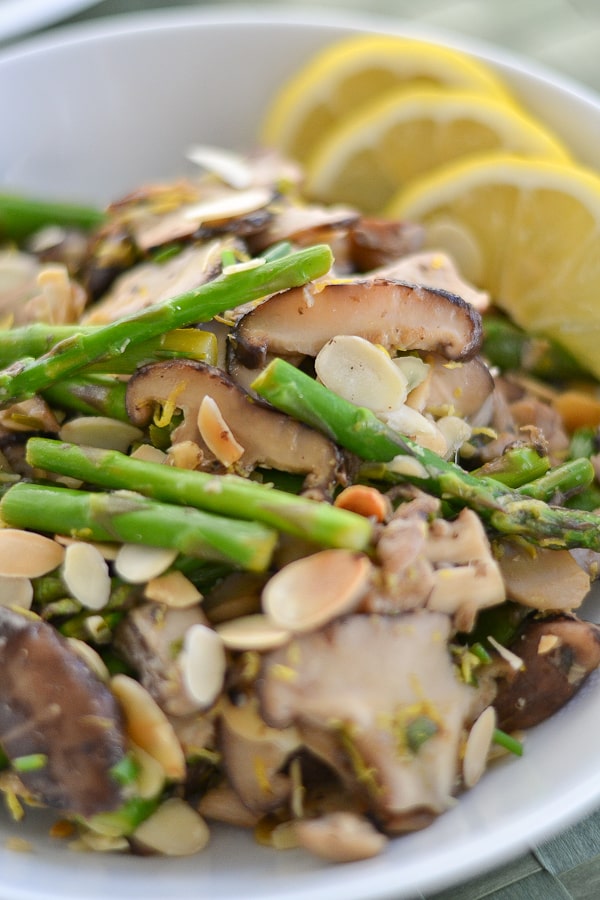 Sauteed Asparagus and Mushrooms
Ingredients
2 tbsp olive oil
5 cloves garlic, minced
1lb mixed fresh mushrooms, (such as oyster, shiitake and/or cremini), sliced
1 lb asparagus, trimmed
3 tbsp chopped fresh chives
2 tsp grated lemon zest
2 tbsp lemon juice
¼ tsp salt
¼ tsp pepper
3 tbsp sliced almonds, toasted
Instructions
In large skillet, heat oil over medium-high heat; cook garlic, stirring, until fragrant, about 1 minute.
Add mushrooms; cook, stirring often, until light golden and almost no liquid remains, about 8 minutes.
Add asparagus; cook, stirring often, until asparagus is tender-crisp and mushrooms are golden, about 8 minutes.
Add chives, lemon zest, lemon juice, salt and pepper; toss to combine. Serve sprinkled with almonds.
Notes
Recipe source: Canadian Living: April 2013