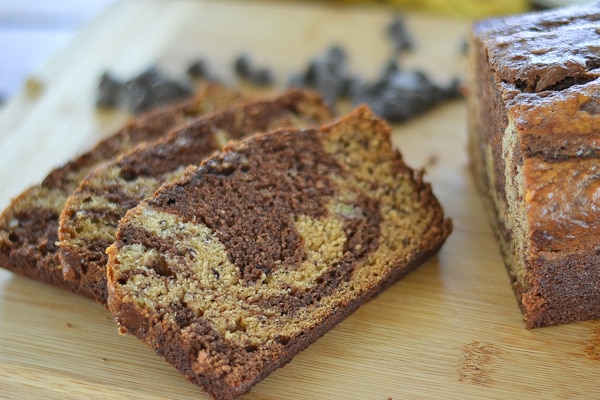 I was curious when I stumbled upon this recipe because it uses mayonnaise in the batter. Naturally, I decided to try this recipe because it had chocolate in it and I am a big fan of banana bread. The recipe was so easy and simple that I believe anyone can make it. The result was a beautiful banana bread that was both delicious and moist. This one will definitely be in my list of favorite banana bread recipes. Enjoy!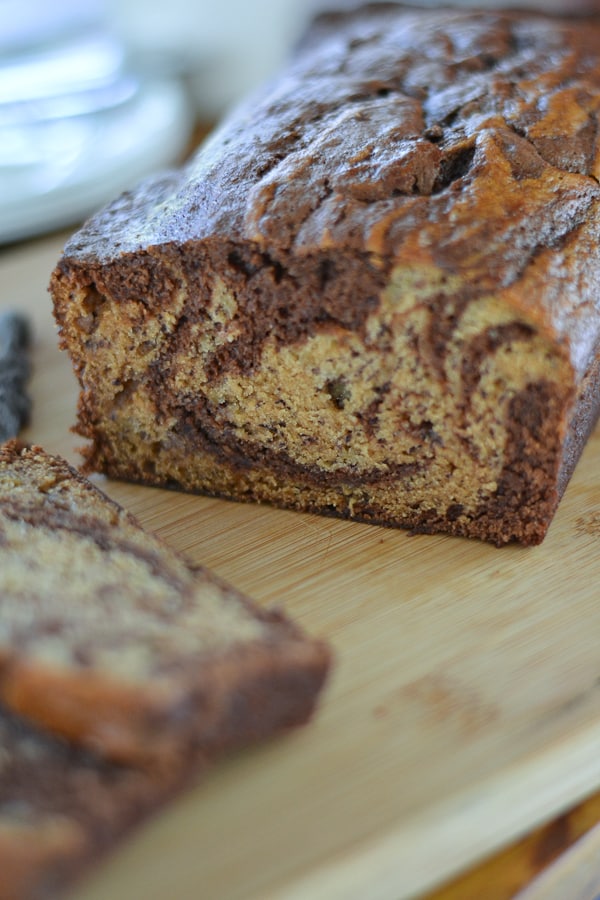 Chocolate Marbled Banana Bread
Ingredients
1 egg
½ cup olive oil mayonnaise or a regular mayonnaise
1-1/3 cups mashed fully ripe bananas (about 3)
1-1/2 cups flour
1 cup sugar
1 tsp baking soda
1 tsp salt
4 oz semi-sweet chocolate chips, melted
Instructions
Preheat oven to 350°F.
Beat egg, mayonnaise and bananas in large bowl with whisk until blended. Mix all remaining ingredients except chocolate in medium bowl. Add to banana mixture; stir just until moistened.
Pour half the batter into medium bowl; stir in chocolate. Spoon batters alternately into 9X5-inch loaf pan sprayed with cooking spray; swirl gently with knife.
Bake 1 hour to 1 hour 5 min. or until toothpick inserted in centre comes out clean. Cool bread in pan 10 min.; remove from pan to wire rack. Cool completely.