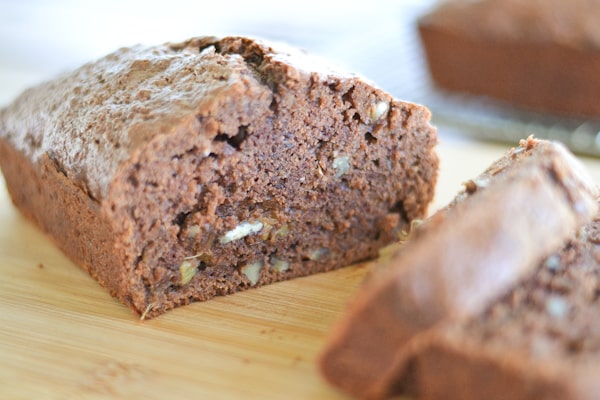 My husband and I spent part of Thursday with his cousin and her husband. After shopping and having lunch together, my husband and I went home with two plastic bags full of beets, green beans, carrots and a huge zucchini from their garden.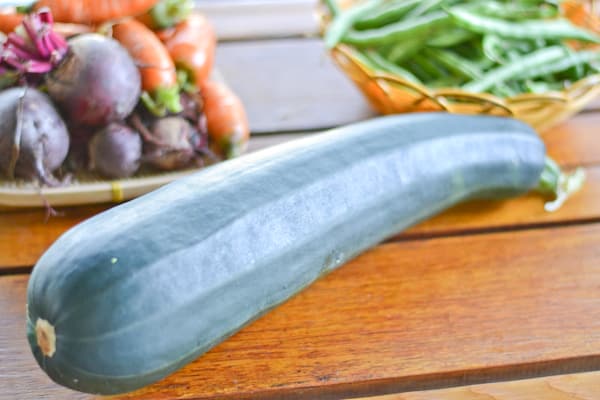 In addition, his cousin gave me this zucchini chocolate loaf recipe, which she has been telling me to make since last year. The recipe was given to her by someone from work and she has been raving how good it was.  Using half of the huge zucchini that she gave me, I finally made it on the weekend. She was right; the bread was chocolaty and delicious. The aroma coming from my kitchen as I was baking it was incredible.  I served a slice of this delightful bread to my hungry husband when he came home from his bike ride and he was happy and so appreciative. 😀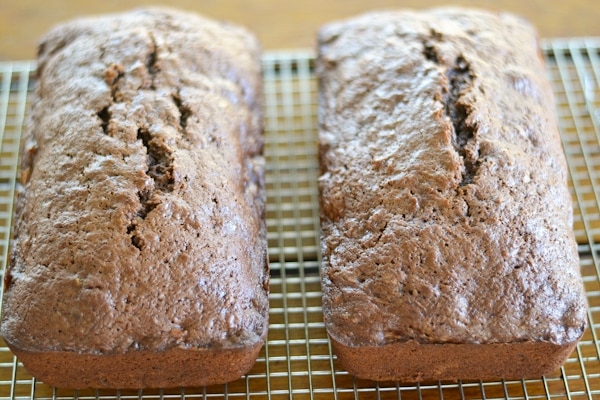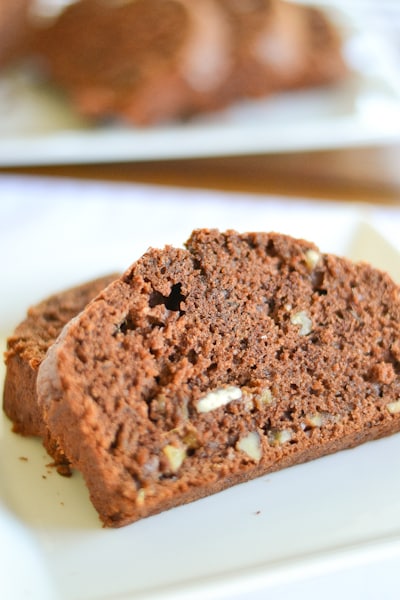 Chocolate Zucchini Loaf
Ingredients
3 eggs, beaten
2 cups sugar
1 cup vegetable oil
2 cups grated zucchini
1 cup drained crushed pineapple
1 tsp vanilla
3 cups flour
1 tsp cinnamon
1 tsp baking soda
1 tsp baking powder
1 tsp salt
6 tbsp cocoa
½ cup chopped pecans
Instructions
Preheat oven to 350°F. Grease two (9X5 inch) loaf pans.
In a large bowl, combine beaten eggs, sugar and oil, mixing well. Stir in zucchini, pineapple and vanilla. In separate bowl, whisk together the flour, cinnamon, baking soda, baking powder, salt and cocoa; add to egg mixture and stir to moisten. Stir in pecans. Spread over prepared pans.
Bake for 50-60 minutes or until cake tester inserted in the center comes out clean. Let cool in pan on rack for at least 15 minutes and then turn loaf out of pan to cool completely.
Serve and enjoy!