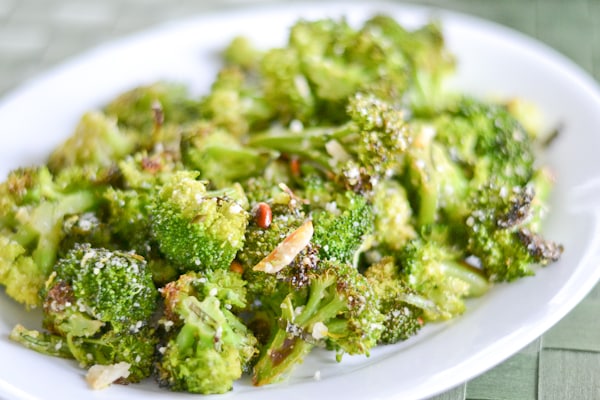 I celebrated my birthday on Sunday but it felt like a week-long celebration. I was pampered by my family and close friends, and most of all, I didn't cook that much. Even my son from Calgary, who knows I love flowers, sent me this beautiful arrangement.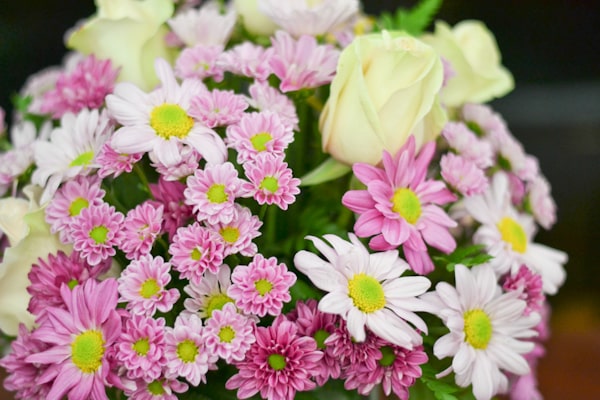 Parmesan-roasted broccoli is one of the few dishes that I made last week. It is super easy to make and tastes great. The broccoli florets were roasted with garlic, olive oil, salt and pepper, and then tossed with more olive oil, lemon juice and zest, toasted pine nuts, Parmesan cheese and basil. This side dish is good when served hot and paired with your favorite meat dish. Simply delicious! 😀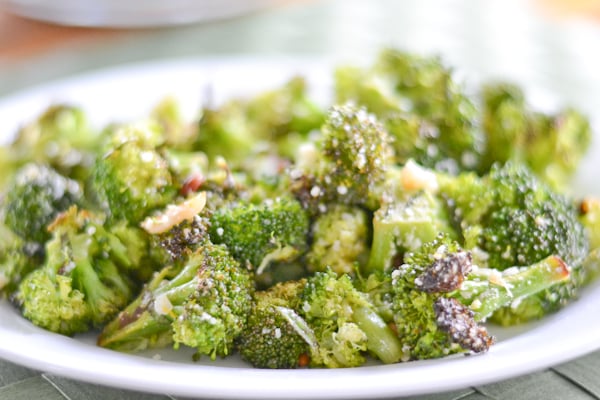 Parmesan Roasted Broccoli
Ingredients
2 lbs broccoli florets
4 garlic cloves, peeled and thinly sliced
6½ tablespoons olive oil
1½ teaspoons kosher salt
½ teaspoon freshly ground black pepper
2 teaspoons grated lemon zest
2 tablespoons freshly squeezed lemon juice
3 tablespoons pine nuts
⅓ cup freshly grated Parmesan cheese
2 tablespoons julienned fresh basil leaves (about 12 leaves)
Instructions
Spread pine nuts on a baking sheet and bake at 375°F, stirring occasionally, until golden brown, 3-4 minutes. Set aside.
Increase the oven temperature to 425°F. Place the broccoli florets on a sheet pan large enough to hold them in a single layer. Toss the garlic on the broccoli and drizzle with 5 tablespoons olive oil. Sprinkle with the salt and pepper. Roast for 20 to 25 minutes, until crisp-tender and the tips of some of the florets are browned.
Remove the broccoli from the oven, transfer to a large glass bowl and immediately toss with 1½ tablespoons olive oil, the lemon zest, lemon juice, pine nuts, Parmesan, and basil.
Serve and enjoy!
Notes
Recipe source: Barefoot Contessa