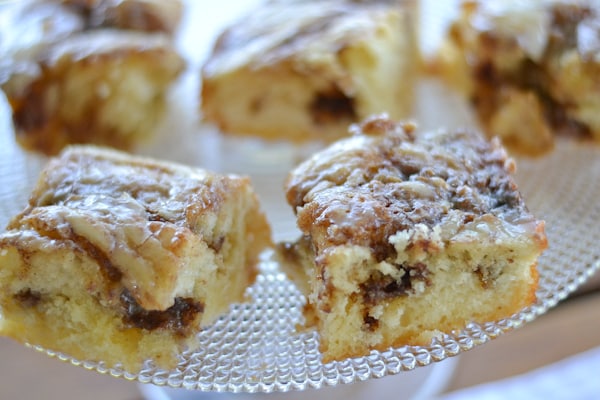 I found this simple cinnamon roll cake on pinterest and I couldn't resist not making it. It was soft, delicious and easy to make too! This recipe is a cake version of the popular cinnamon rolls. It does not require proofing, filling and rolling the dough. Instead, the dough (batter) and filling (topping) are incorporated in the pan and then baked. In less than an hour, you will be enjoying a piece of this sweet treat with a cup of your favorite coffee or tea. Enjoy!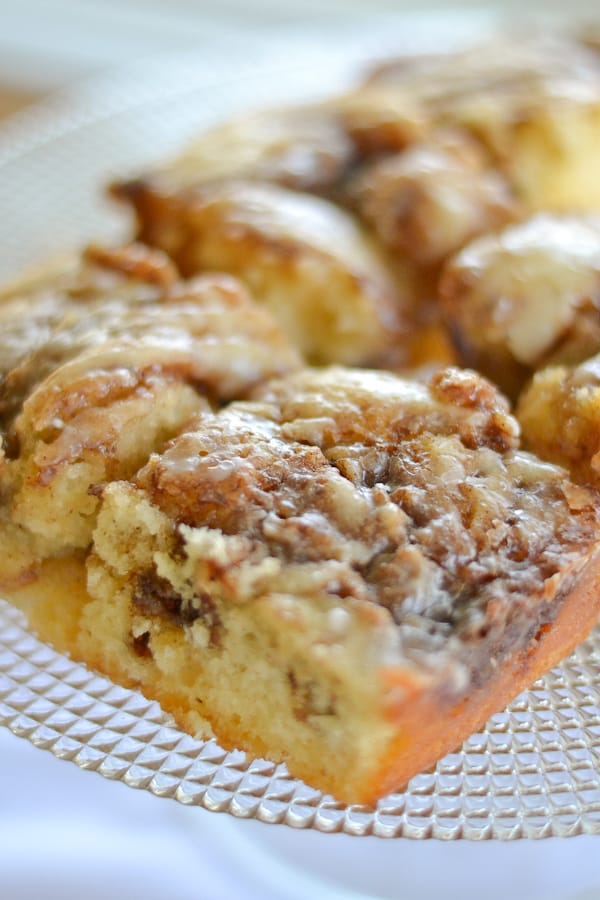 Cinnamon Roll Cake
Ingredients
3 cups flour
½ tsp. salt
1 cup sugar
4 tsp. baking powder
1½ cup milk
2 eggs
2 tsp. vanilla
½ cup butter, melted
Topping
1 cup butter, softened
1 cup brown sugar
2 tbsp flour
1 tbsp cinnamon
Glaze
2 cups powdered sugar
5 tbsp milk
1 tsp vanilla
Instructions
Preheat oven to 350°F. Grease a 9X13 inch pan.
In a big bowl, mix together flour, salt, sugar, baking powder, milk, eggs and vanilla. Slowly stir in melted butter. Pour into prepared pan.
Mix together topping ingredients. Drop dollops of topping mixture over cake mixture evenly.
Using a knife, swirl topping and cake mixture, going up and down the length of the pan. Bake for 28-35 minutes or until toothpick inserted in the center comes out clean.
Mix together glaze ingredients. Drizzle over warm cake.
Serve and enjoy!