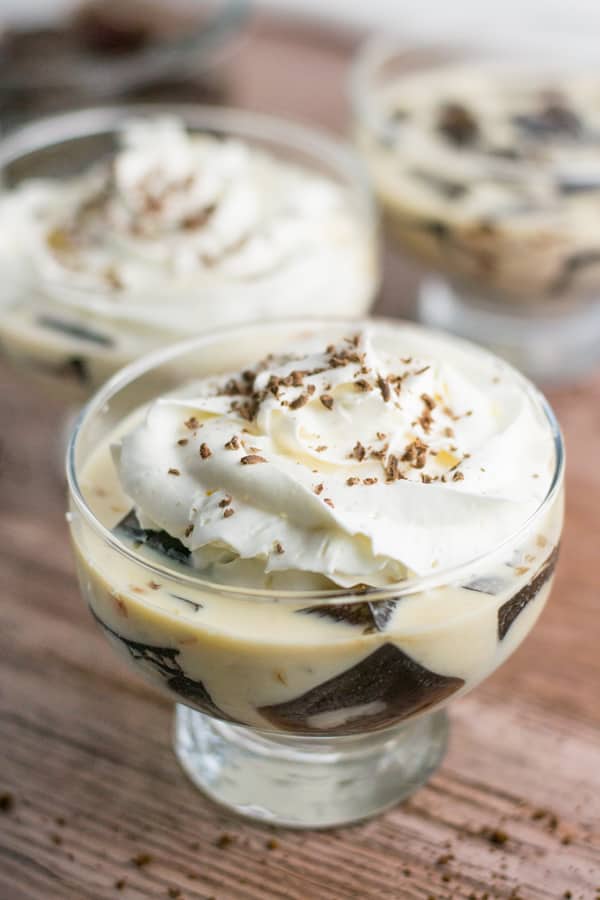 Coffee Jelly is a unique dessert that consists of coffee flavored gelatin that is served with cream. There are different variations of coffee jelly and different ways to serve it. Some like to have it with a scoop of vanilla ice cream and some like it with whipped cream. Also, some like the gelatin in cubes while some like the gelatin in a bigger mold. No matter how it is prepared or served, one thing is certain. Coffee Jelly is delicious!
In this version, the gelatin is cut into one inch cubes. Then, they are added to a mixture of condensed milk and cream. It is topped with whipped cream and shaved chocolate for that something extra. The whipped cream and shaved chocolate is optional, but it adds a lot to the visual presentation. However it is garnished, the result is a delicious and sweet dessert that is the perfect treat in the summertime!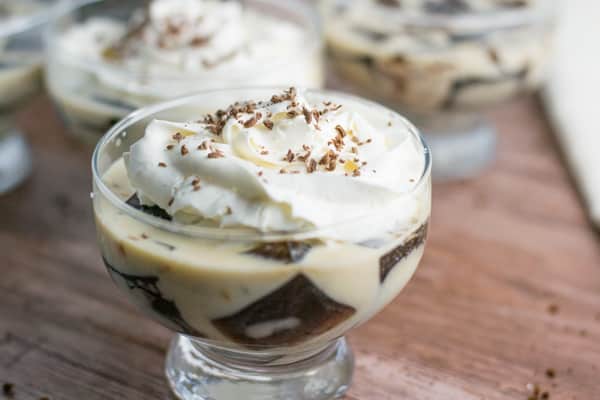 Coffee Jelly
Ingredients
14.4

g

unflavored gelatin

(about 2 tbsp)

2

tablespoon

Instant Coffee

1/4

cup

Sugar

1/2

cup

condensed milk

1/2

cup

heavy cream

4

cups

of water

Whipped Cream

(optional)

Shaved Chocolate

(optional)
Instructions
In a medium sauce pan, stir in the gelatin in 4 cups of water, depending on the brand. Make sure to follow the instructions on the packaging.

Bring to a boil and stir in the sugar and instant coffee. Stir until everything is fully dissolved.

Pour liquid into a container until it is 1 inch thick. Refrigerate until it is fully set.

When fully set, cut the gelatin into cubes.

In a medium bowl, stir together the heavy cream and condensed milk.

Add the gelatin and refrigerate.

Serve chilled. Garnish with whipped cream and shaved chocolate (optional).