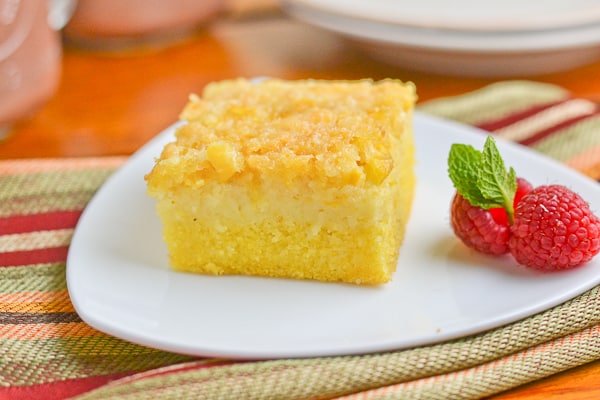 I first learned about cornbread bibingka when I saw it featured on the show "Diners, Drive-Ins and Dives". The host, Guy Fieri went to a Filipino restaurant in Los Angeles and tasted some of the place's famous food. Cornbread bibingka was one of them. The restaurant combines cornbread and bibingka, a famous Filipino dessert that is basically made from rice cake and coconut milk. Everyone was raving how good it was so I decided to look up the recipe so I can make it at home. I found one recipe but had to make some changes and made it twice before I was able to get the right taste and texture I want. The cornbread bibingka that came out of the oven consist of three layers; cornbread at the bottom, bibingka in the middle and the creamed corn on top. It reminds me of another popular and delicious cake; magic cake. I love them both because they are not too sweet and yet they are enough to satisfy my craving. Enjoy!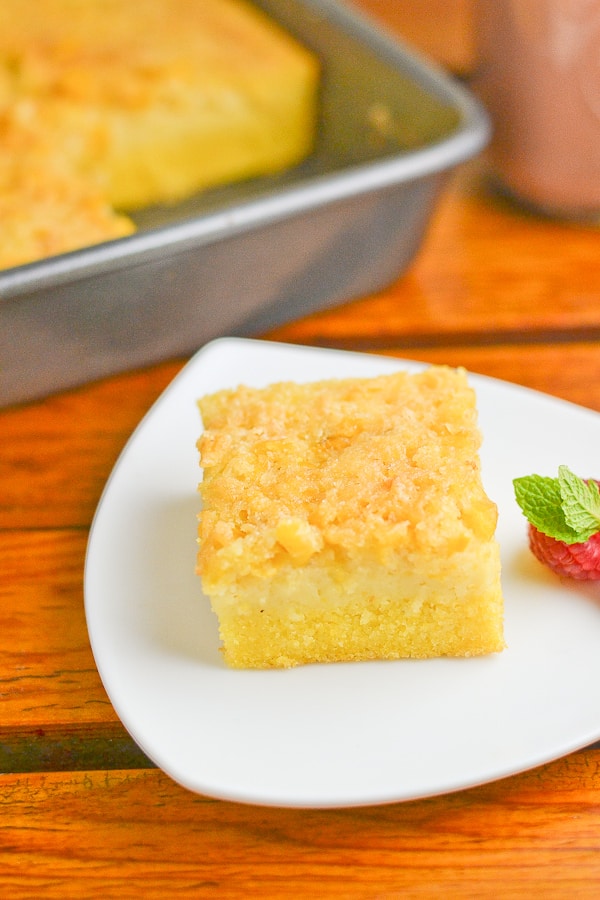 Cornbread Bibingka
Ingredients
1 cup rice flour
1 cup yellow cornmeal
Pinch of salt
1 tbsp baking powder
3 eggs
1 cup sugar
3 tbsp unsalted butter, melted
1 (398ml) can coconut milk
1 (398 ml) can cream style corn
Topping
Melted unsalted butter
Granulated sugar
Instructions
Preheat oven to 350°F (160°C).  Grease the bottom and sides of an 8X8 inch baking pan.
In a bowl, whisk together rice flour, cornmeal, salt, and baking powder.
In a separate bowl, beat eggs until fluffy. Add sugar and melted butter; continue whisking until foamy.
Add dry ingredients and coconut milk to the egg mixture; mix until all ingredients are thoroughly incorporated.  Add the creamed corn and mix.
Pour batter mixture into prepared pan. Bake for 30-40 minutes or until browned (a toothpick inserted in the center comes out clean).
Remove from oven, brush top with melted butter and sprinkle with sugar.  Return pan to the oven and bake for another 10 minutes. Let cool before cutting into squares.
Serve and enjoy!