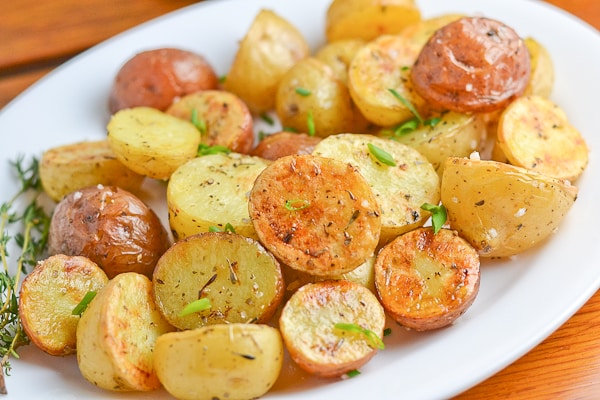 I bought a bag of baby potatoes when I went to Costco last weekend. I love using them because of their great flavour and texture when cooked. I found this ultimate roasted potatoes recipe recipe that simply cooks the potatoes in oil, salt, pepper, oregano and thyme. They were then baked in the oven cut side down.  After 30 minutes, they came out tender on the inside but crispy on the outside. My son and I can't stop eating these roasted potatoes after they came out of the oven. They were delicious while still hot. Only a few was left when I served them with the oven fried chicken for dinner. Enjoy!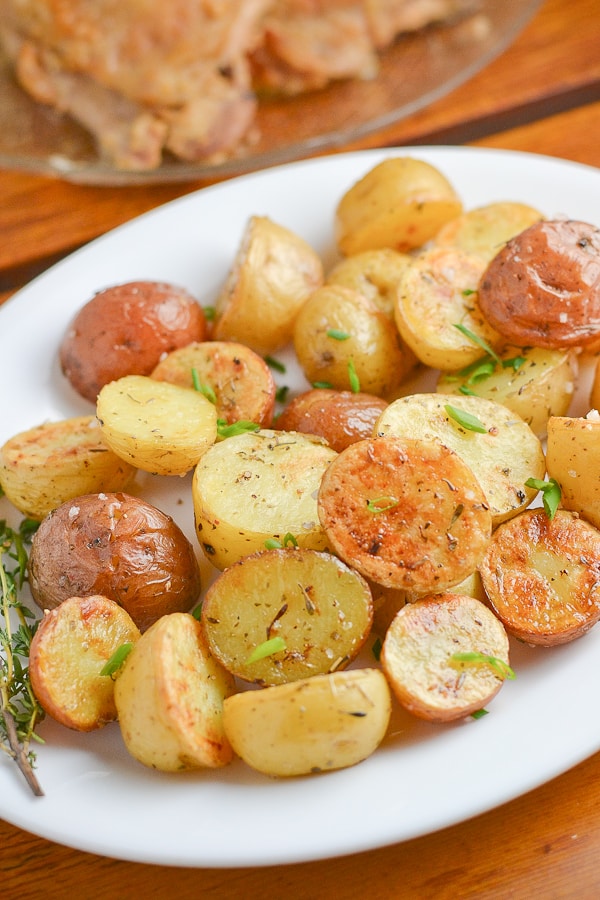 Ultimate Roasted Potatoes
Ingredients
1.5 lbs baby potatoes
2 tbsp canola oil
½ tsp dried oregano
¼ tsp dried thyme
Kosher salt
Freshly ground pepper
Instructions
Wash potatoes under running water with a vegetable brush and then wipe dry with paper towels. Cut potatoes in half; set aside.
Preheat oven to 400°F (200°C). Line baking sheet with parchment paper.
Place halved potatoes in a bowl, and toss them with the oil until evenly coated. Then, toss them with the dried herbs, salt and pepper.
Place halved potatoes cut side down on prepared pan. Bake in the oven for 30 minutes, or until fork tender.