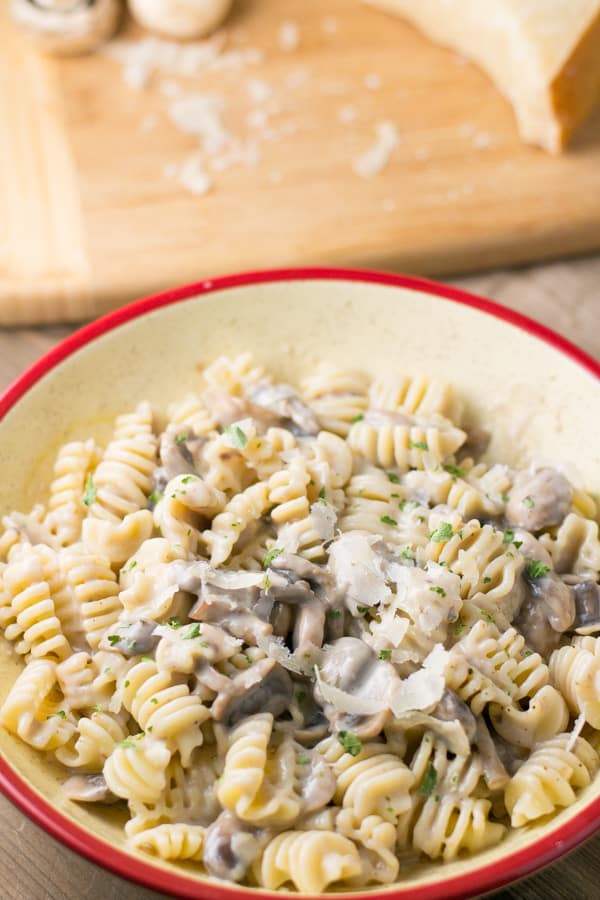 My youngest son's friend made this easy and simple cream of mushroom pasta dish when they had a get together one time. My son loved it so much, he recreated it at home so we were able to try it. I like this pasta dish for its simplicity and how it was ready in less than half an hour. For this recipe, my son used fusilli but other kind of pasta will work as well. The sauce is simply made of sauteed sliced button mushrooms in creamy and flavorful white sauce. Along with salt and pepper, fresh thyme is the only herb used to flavor the sauce. It was a classic recipe that my family enjoyed and that I will definitely make again in the future. This pasta with the creamy and earthy sauce is simple, easy to make, satisfying and delicious. Enjoy!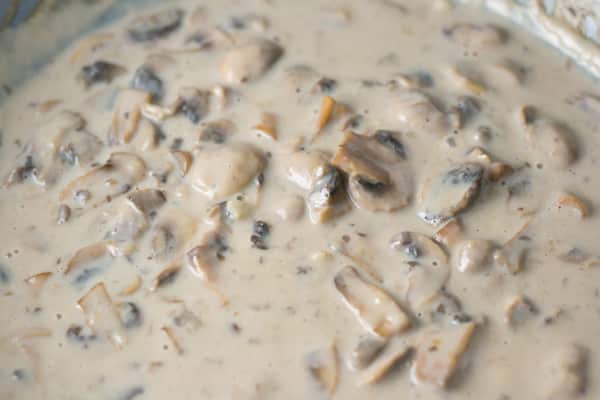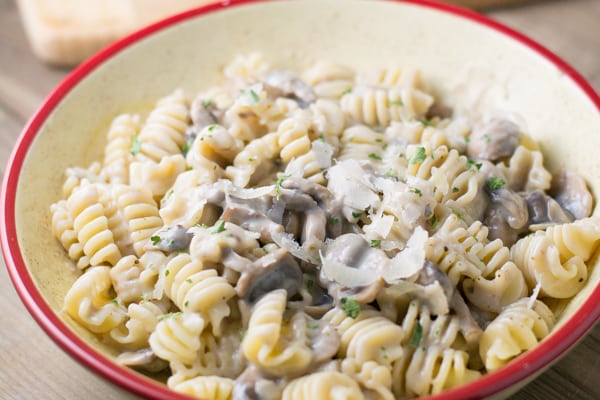 Cream of Mushroom Pasta
Ingredients
8 oz fusilli or any pasta
10 oz white button mushrooms
2 tbsp unsalted butter
1 clove garlic, minced
½ onion, peeled and chopped
2 tbsp flour
2 cups milk
½ tsp fresh chopped thyme
Salt and pepper, to taste
Shaved Parmigiano Reggiano (optional)
Instructions
Prepare the mushrooms by rinsing them briefly, wiping dry with paper towels and slicing. Set aside.
Cook pasta in a pot of boiling salted water until al dente. Drain (don't rinse) and set aside.
Melt butter in a sauté pan over low-medium heat. Add onions and garlic and cook, stirring until onion has softened.
Add the mushrooms and sauté, stirring until mushrooms have slightly softened.
Stir in flour. Then stir in milk and let simmer while stirring occasionally until mixture thickens to preferred consistency. Add fresh thyme; season with salt and pepper to taste.
Serve over pasta and garnished with shaved Parmigiano Reggiano, if using.