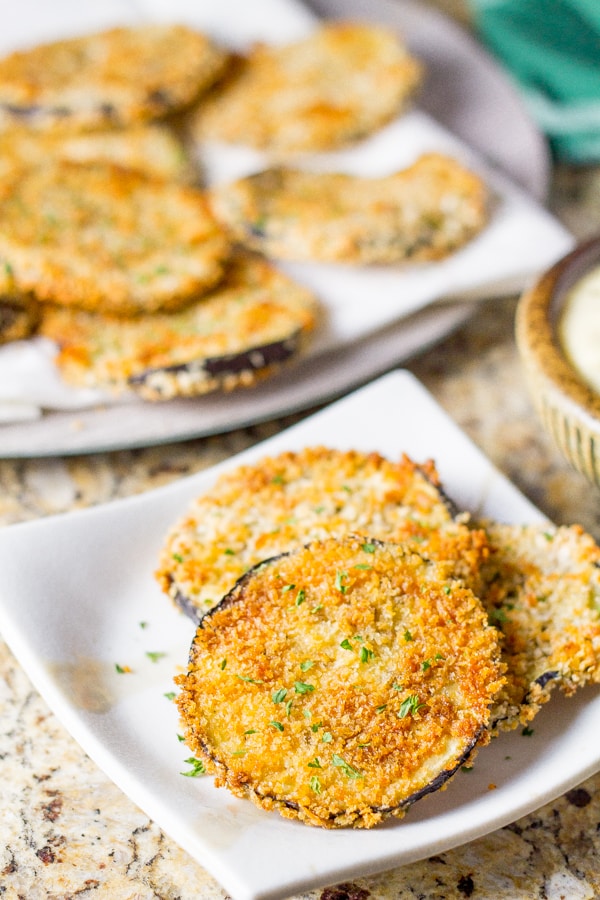 I was inspired to make these crispy baked eggplant bites because eggplants are one of my favorite vegetables. It is quite common to see this delicious vegetable in Chinese and Filipino cuisine and me and my family enjoy eating eggplant a lot. I have seen many versions of zucchini bites from food bloggers and since I love eggplant so much, I decided to use eggplant instead of zucchini. The eggplant is first sliced into round pieces. Then, they are coated in flour, egg and then panko. After drizzling the eggplant slices with olive oil, they are baked for 20 minutes. The result was this delicious appetizer. What I love about these crispy baked eggplant bites is that they are a healthier snack to have. Although, these crispy eggplant bites pair wonderfully with a simple lemon aioli, to make them even more healthy, you can skip the lemon aioli and enjoy this dish on its own. Enjoy!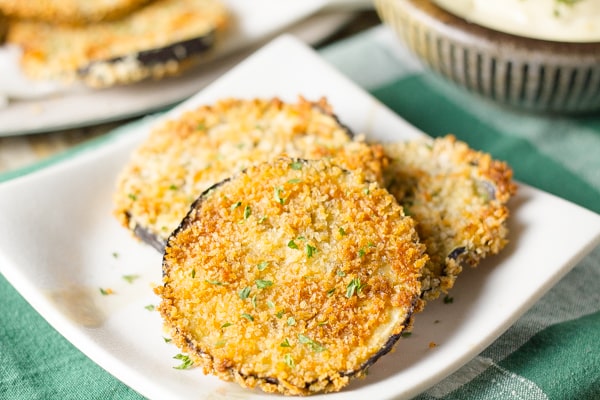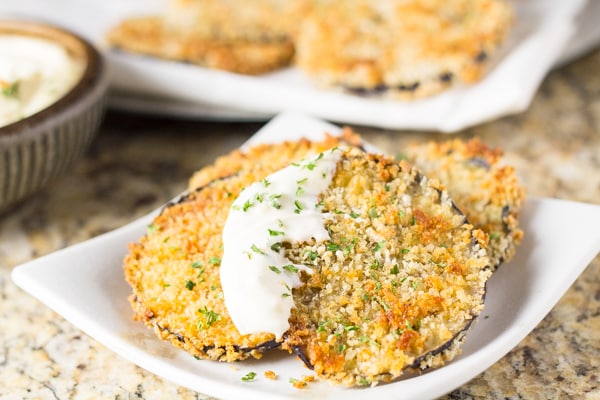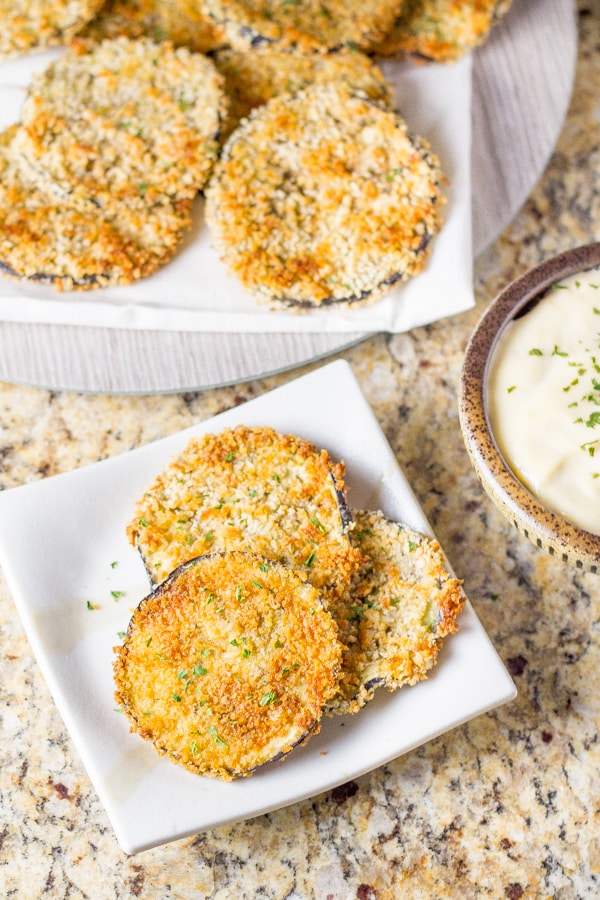 Crispy Baked Eggplant Bites with Lemon Aioli
Ingredients
Eggplant Bites
1 eggplant, sliced into ¼-inch thick rounds
Sea salt
Extra virgin olive oil
½ cup all purpose flour
2 cups Panko breadcrumbs
3 large eggs
Ground black pepper, to taste
¼ teaspoon cayenne pepper
Lemon Aioli
½ cup mayonnaise
1 to 2 tablespoons fresh lemon juice
1 teaspoon Dijon mustard
1 clove garlic, minced
Coarse salt and ground pepper
Instructions
Liberally salt the sliced eggplant. Don't worry about salting them too much. The goal is to let the salt remove the excess moisture from the eggplant. We will wash the salt off later. Place salted eggplant into plates. Place another plate on top of the plate and rest a heavy object on top (eg. a cast iron skillet). Let the eggplant sit for 20 minutes.
Meanwhile, prepare the lemon aioli by mixing the mayonnaise, lemon juice, Dijon mustard and garlic. Add salt and pepper to taste. Stir. Refrigerate the lemon aioli mixture.
After letting the eggplant sit for 20 minutes, remove the weight. Rinse the eggplant slices to clear the salt. Lay the slices of eggplant in between two cloths and let it dry off for a few minutes.
Preheat the oven to 475F (245C). Lightly drizzle two baking sheets with olive oil.
Place flour and breadcrumbs each into a separate dish.
Combine and beat eggs, salt, cayenne pepper and pepper.
Coat the eggplants by first dipping into the flour. Then dip it into the egg mixture. Finally, dip it into the breadcrumbs mixture. Place coated eggplant into the baking sheet.
After coating all the eggplant slices (I needed two baking sheets since they did not fit into one), very lightly drizzle the slices with some olive oil. Bake the eggplant bites for 20 minutes, turning halfway, until golden on both sides.
Transfer the eggplant bites into a paper towel lined plate to absorb any excess oil. Serve with the lemon aioli.