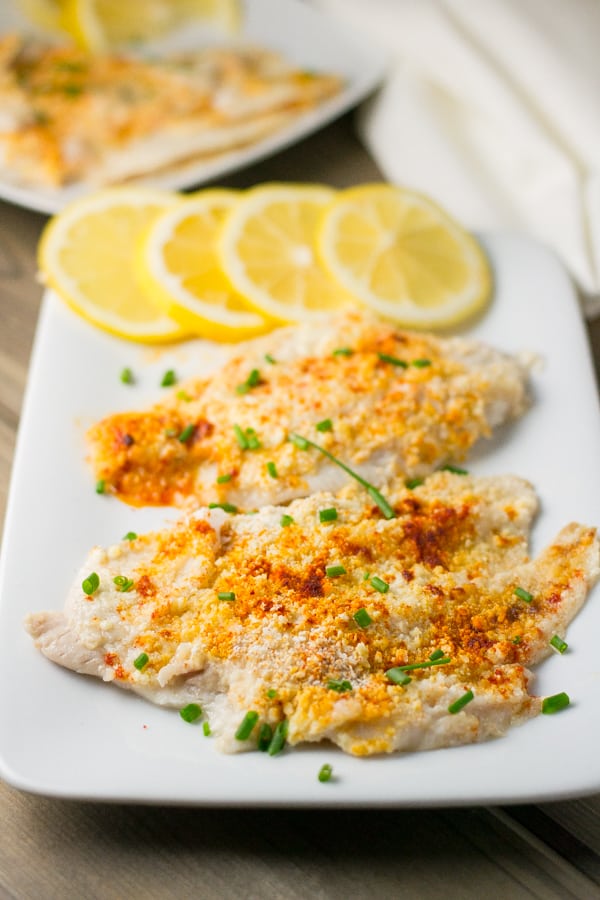 My sons and I did lots of baking over the holiday break. To balance it out, we also decided to make some healthier dishes. One of these dishes was this oven baked sole with lemon dish.  Sole fillets were used in this recipe but other kinds of white fish may be used as well. The fish fillets were coated with lemon and olive oil first, topped with breadcrumbs, cheese and paprika and then baked in the oven until just cooked. The fish came out nice and tender. With each bite, you can taste the delicious combination of the paprika and parmesan cheese. Enjoy!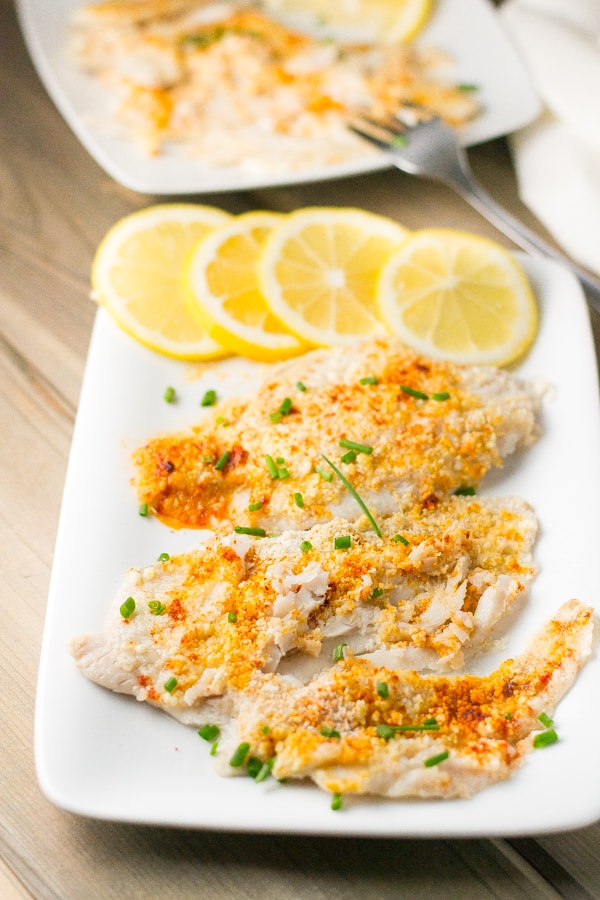 Baked Sole with Lemon
Ingredients
1 lb sole fillets
Coarse salt to taste
¼ cup vegetable oil
¼ cup fresh lemon juice
3 tbsp breadcrumbs
3 tbsp grated Parmesan cheese
½ tsp paprika
Instructions
Preheat oven to 350 degrees F. Season sole fillets with salt.
In a small bowl, whisk together oil and lemon juice. Pour into a 13X9 glass baking dish. Add fish and coat each fillet with the lemon-oil mixture.
Sprinkle fillets evenly with breadcrumbs, then with the cheese and finish with a sprinkle of paprika.
Bake in the oven for 15-20 minutes or until fish flakes easily with a fork. Cooking time may vary depending on the thickness of the fillets.
Serve and enjoy!
Notes
Recipe source:
cooks.com
Update Oct 25, 2019 - Sorry for the confusion in the comments. The recipe has been updated (ie. fish is baked with the lemon and oil mixture)