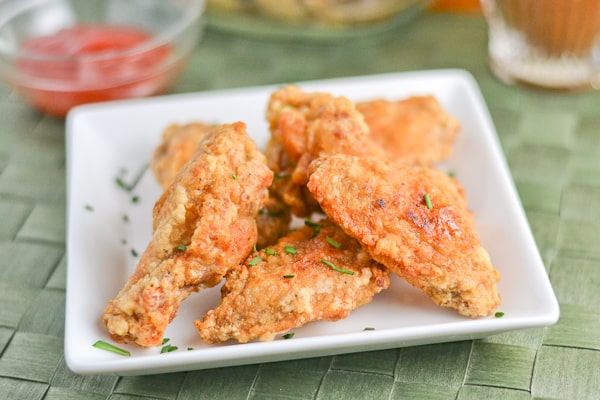 I am lucky to have friends who are good cooks and who unselfishly share their recipes with me. One even had a restaurant and had a huge collection of amazing recipes. Some of those recipes have become our family's favorites and I have been making them for so many years.  This fried chicken wings recipe is one of those recipes that our family will never get tired of. It is not only simple to make but taste great as well. I know baking the chicken wings is healthier but nothing beats the taste of deep fried chicken wings. It is crispy brown on the outside and yet moist and juicy on the inside. My husband and youngest son eat them simply on its own, my oldest son with some gravy but I enjoy mine with ketchup. Simply delicious!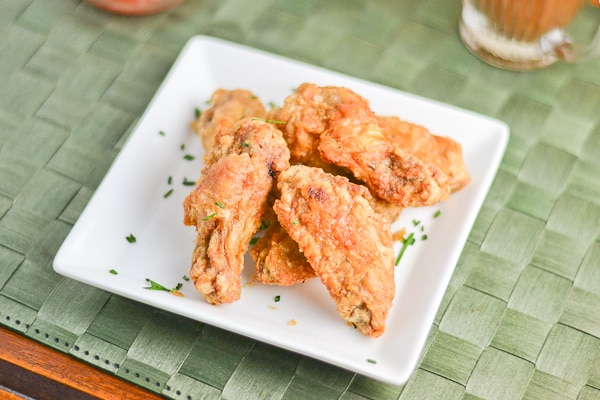 Crispy Fried Chicken Wings
Ingredients
3 lbs chicken wings, mixture of drumettes and wingettes
2 tsp seasoning salt
1 egg
½ cup tapioca starch
Vegetable oil for deep frying
Instructions
Place chicken wings in a big mixing bowl; sprinkle with seasoning salt.
Add egg and tapioca starch. Using your hand, mix until well blended and chicken pieces are fully coated with egg/tapioca mixture. The chicken pieces will be wet and sticky.
Heat oil in a large frying pan. Add wings a few at a time and cook for 10 minutes, or until brown and crispy. Drain on paper towels.
Serve and enjoy!