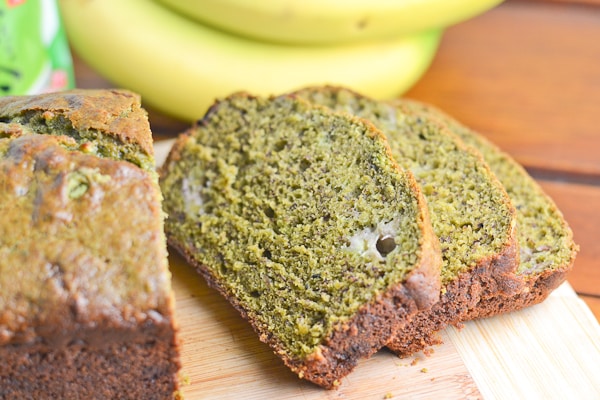 My family and I love to drink tea especially after each meal. I have a whole collection of them, most of which are gifts from friends. Among our family's favorites are jasmine, black, roasted rice and green tea. Lately, I have been using some of them in baking and this is all due to my son's friend who gave me the inspiration to do so. This recipe combines one of my favorite tea and my family's favorite bread. After 50 minutes of baking in the oven, the bread turned out moist and delicious.  There was a perfect balance between the bitter taste of the matcha green tea and the sweet taste of the ripe bananas. It was truly a treat to have a slice of this freshly baked green tea banana bread. Enjoy them with a cup of your favorite coffee or tea.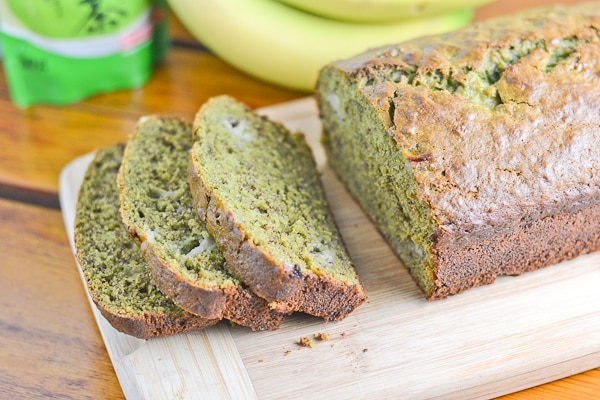 Green Tea Banana Bread
Ingredients
3 large ripe bananas
¾ cup white sugar
⅓ cup melted butter
1 egg, lightly beaten
2 cups all purpose flour
1 tsp baking soda
1 tsp baking powder
½ tsp salt
1 tbsp matcha green tea powder or less, depending on personal preference
Instructions
Preheat oven to 375°F. Grease a 9X5-inch pan.
Mash bananas in a large mixing bowl. Stir in sugar, melted butter and egg.
In a separate bowl, whisk together flour, baking soda, baking powder, salt and green tea powder.
Add to the sugar mixture and stir until well blended.
Pour batter into prepared pan.
Bake for 45-50 minutes or until a toothpick inserted in the center comes out clean.
Let cool for 10 minutes before removing from pan.
Serve and enjoy!