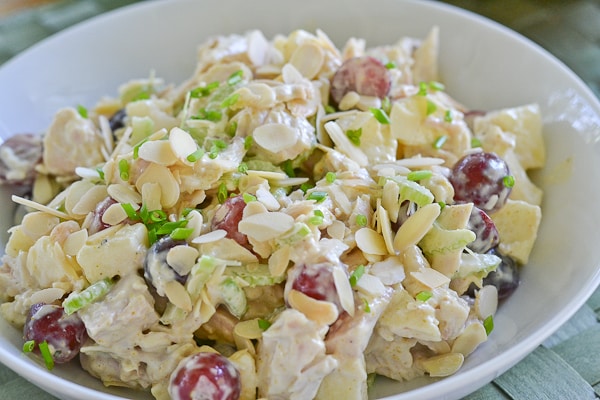 This week I've decided to share three salad recipes with you all. The first one that I am sharing consists of cooked diced chicken, celery, grapes and apples, bound together by curry spiced mayonnaise. I first learned about this chicken salad two years ago, when a former co-worker brought it to work one day and kindly shared it with me. I was totally hooked and after getting the recipe, I made it at home so my family could try it. My family, especially my oldest son loved it. This light and refreshing salad became one of their favorites. For some reason, I completely stopped making it and it was only last week when my son reminded me again of this delicious salad. I got the chance to make it over the weekend and my husband, my oldest son and I enjoyed it for lunch at our work the next day. Love it!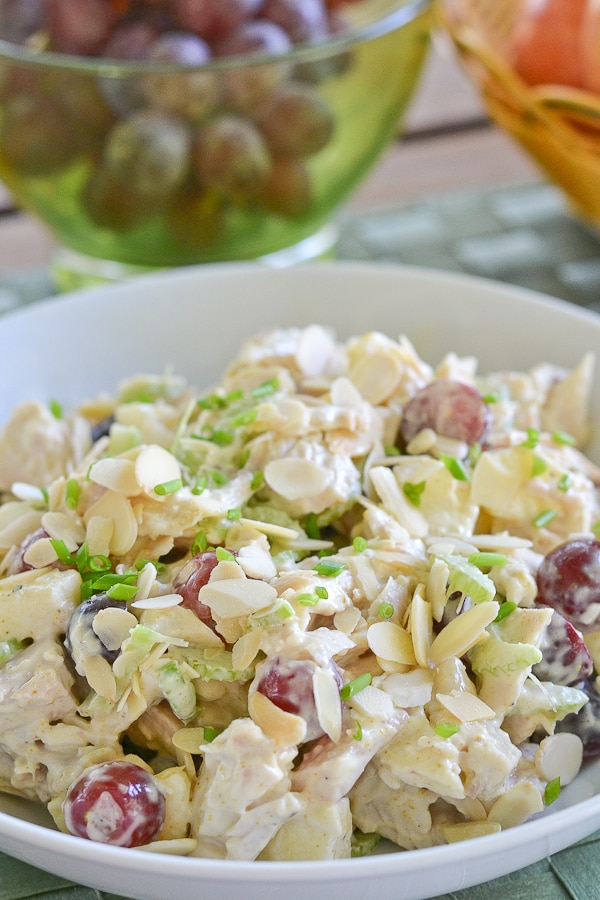 Curried Chicken Salad with Apples and Grapes
Ingredients
3 cups diced deli rotisserie chicken or cooked chicken
¾ cup thinly sliced celery
1 small apple, peeled, cored and diced
1 cup seedless red or green grapes, halved
3 tbsp sliced almonds, toasted
Dressing
½ cup mayonnaise
2 tbsp lemon juice
1 tsp curry powder or more, to taste
½ tsp salt
¼ teaspoon pepper
Instructions
In a large bowl, stir dressing ingredients until well mixed.
Fold in chicken, celery, apples and grapes. Sprinkle with almonds.
Serve as is or with your favorite bread.
Enjoy!