My youngest son is into baking bread lately. So far, he had made hearth bread, Challah bread and on Sunday he made two loaves of Country-style French bread. It was the second time he made this kind of bread. It smelled and looked so good when it came out of the oven. It was crusty on the outside yet soft and moist on the inside. It was delicious dipped in olive oil and balsamic vinegar mixture.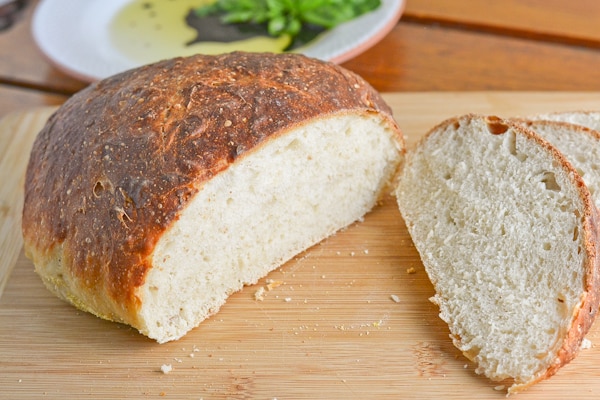 The bread was also great to use in a sandwich, so we used it to make egg salad and avocado sandwiches for dinner on Sunday. They turned out delicious. The avocado gave the sandwich a creamy and soft texture. It was a simple, light dinner for a hot sunny day.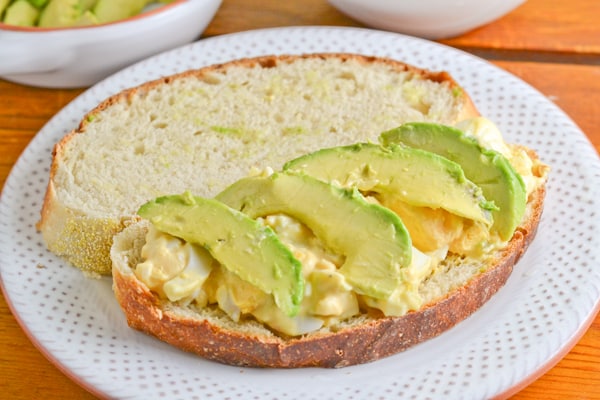 Egg Salad and Avocado Sandwich
Ingredients
6 hard boiled eggs, cooled, peeled and roughly chopped
¼ cup mayonnaise
¼ tsp sweet paprika
1 tbsp sweet pickled relish
Salt and freshly ground pepper
8 slices bread of your choice
1 avocado, halved, peeled, pitted and sliced
Instructions
Place chopped eggs in a bowl. Stir in mayonnaise, paprika and relish. Season with salt and pepper to taste.
If desired, toast slices of bread. Spread egg salad mixture on one bread slice of each sandwich. Top with the avocado slices. Close each slice with another slice of bread.
Enjoy!