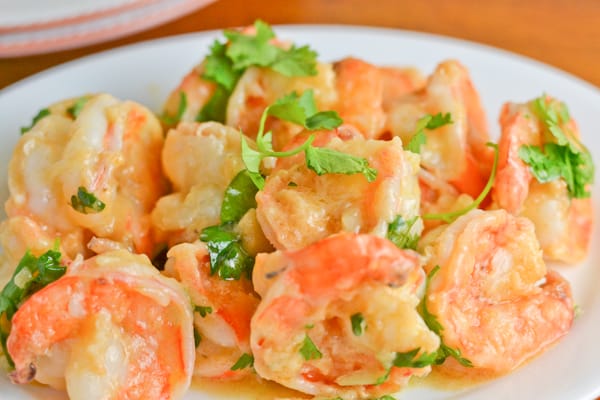 This Hawaiian garlic shrimp recipe was shared on Facebook and I was lucky to have seen it. I bookmarked it and was able to use it a week ago. My son's girlfriend came over for dinner and along with a stir-fried noodle dish, I served this delicious shrimp dish. The flour/paprika coated shrimp were cooked in a tasty mixture of butter, garlic and white wine and finished off with lemon juice and fresh cilantro. My family really enjoyed it and my son's girlfriend really enjoyed it as well. It's no surprise that it was a big hit since my family is a huge fan of any kind of seafood. I recommend it for any seafood lover!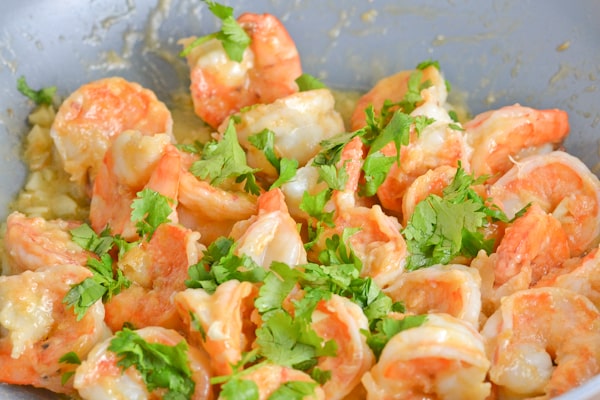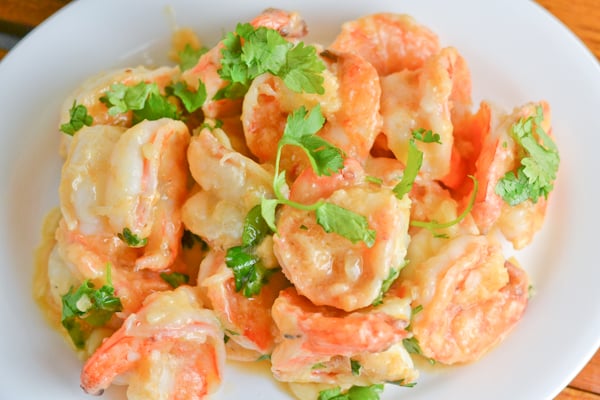 Hawaiian Garlic Shrimp
Ingredients
¾ cup all-purpose flour
1½ tsp. sweet paprika
Kosher salt
1 ½ lbs tiger prawns or large shrimps peeled, deveined, and patted dry
3 tbsp olive oil
8 large cloves garlic, coarsely chopped
¾ cup sake or dry white wine
3 tbsp cold unsalted butter, cut into 3 pieces
⅓ cup chopped fresh cilantro
1 tbsp fresh lemon juice
Instructions
In a shallow bowl, combine the flour, paprika, and 1-1/2 tsp. salt. Lightly dredge the shrimp in the mixture, shaking off the excess; set aside.
Heat a heavy-duty 12-inch skillet over medium-low heat. Add the oil, garlic, and a pinch of salt. Cook, stirring, until the garlic is tender, about 2 minutes. Using a slotted spoon, remove and reserve the garlic, leaving the oil in the pan.
Turn the heat up to medium high and add the shrimp in a single layer. Cook undisturbed for 2 minutes, then flip and cook until nearly opaque in the center, 1 to 2 minutes more. Add the sake and ½ tsp. salt and cook, flipping the shrimp once, until the liquid is reduced by half, about 3 minutes. Add the butter and the reserved garlic, and cook, swirling the pan, until the sauce is emulsified. Remove from the heat, add the cilantro and lemon juice, and toss to combine. Season to taste with salt and serve.