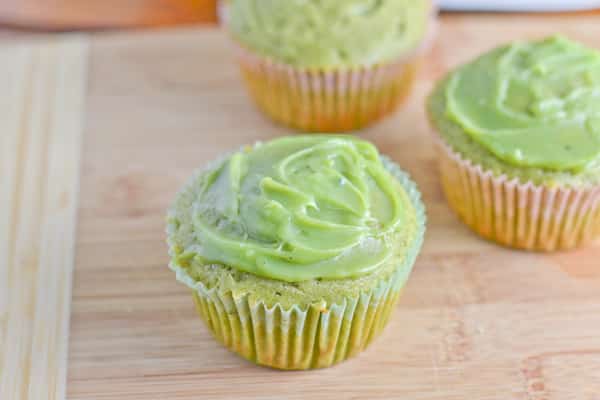 Our family loves green tea. We usually have this amazing drink after lunch. My youngest son and I also love to use it in baking. We use matcha green tea powder because of its dark green color and its strong taste. So far we have made green tea banana bread, white chocolate green tea cookies and matcha green tea sugar cookies. On Wednesday, we made these pretty and tasty green tea flavored cupcakes with white chocolate green tea ganache. It was really good! The cupcake is already good without any frosting but the ganache makes it tastes even better. Yummy!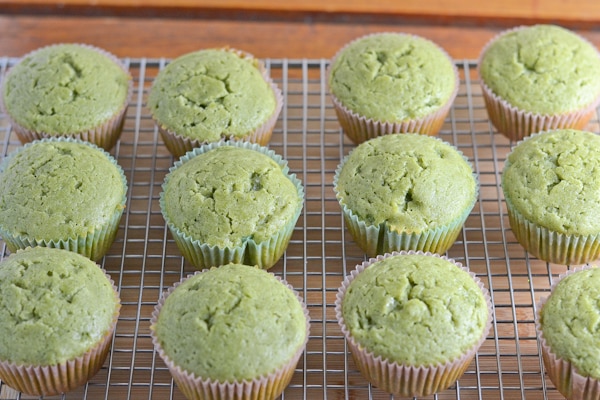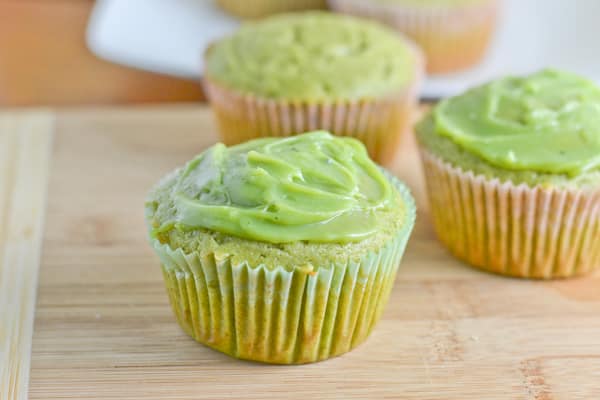 Green Tea Cupcake
Ingredients
Cupcake batter:
8 tbsp (4oz) unsalted butter, softened
1 cup granulated sugar
1 tbsp matcha green tea powder
¼ tsp salt
3 large egg whites
⅔ cup whole milk
2 tsp vanilla extract
1 ½ cups cake flour
1 ¾ tsp baking powder
White chocolate green tea ganache:
8 oz white chocolate, finely chopped
6 tbsp heavy cream
¾ tsp matcha green tea powder
Instructions
Place an oven rack in the middle position. Preheat oven to 350 degree F. Line a 12-cup muffin pan with cupcake liners.
In a large bowl, stir the butter, sugar, matcha and salt until combined. Whisk in the egg whites, one at a time, until each is incorporated. Whisk in the milk and vanilla.
Add the flour and baking powder to the bowl, then whisk until just combined.
Spoon the batter into the cupcake cups and bake until just firm, about 17 minutes.
Let the cupcakes cool in the pan for 5 minutes, then transfer to a wire rack to cool completely before frosting.
In a large bowl, heat the chocolate with the cream, whisking gently, until the chocolate is melted and the mixture is smooth.
Whisk in matcha, then chill the ganache until it's spreadable, about two hours, stirring occasionally.
Spoon a rounded tablespoon of ganache onto each cupcake.
Notes
Recipe source: One Bowl Baking: Simple, from Scratch Recipes for Delicious Desserts by Yvonne Ruperti