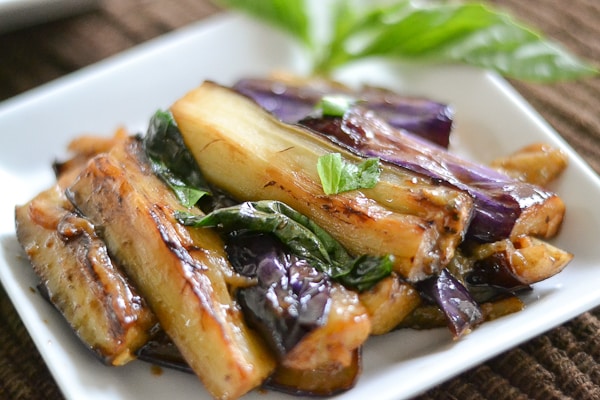 My family loves this eggplant dish. I was able to recreate this dish at home after having it at a local Malaysian Restaurant. It is a simple vegetarian dish with a few easy accessible ingredients. The eggplant pieces were simply fried and then flavored with garlic, oyster sauce and basil leaves. The eggplant pieces were fried skin side down first so as not to absorb too much oil and then the other side (without skin) were fried until browned. The basil leaves tied all the ingredients together, giving this dish a distinct aroma and flavor. Simply delicious!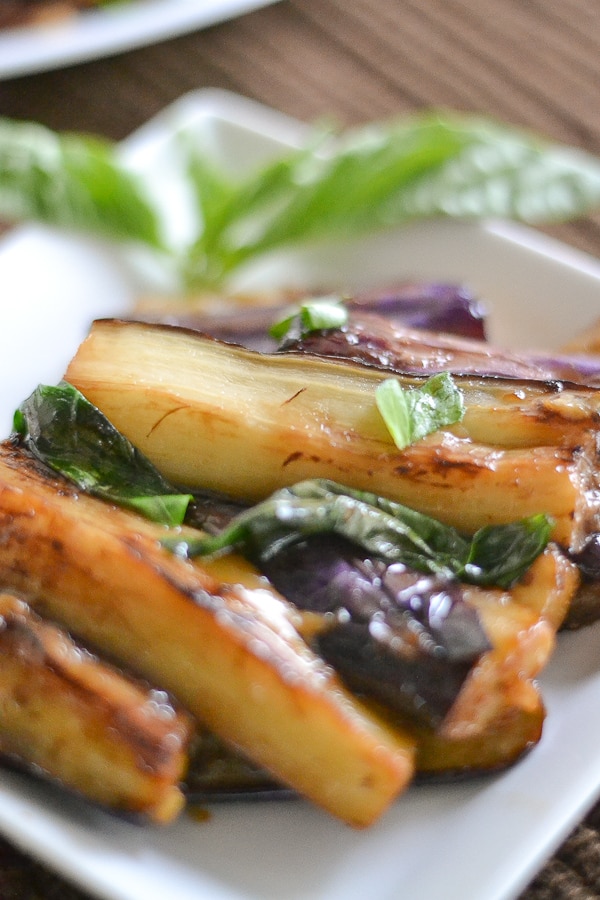 Fried Eggplant with Basil
Ingredients
2 lbs Chinese eggplants (4 large ones), ends trimmed
½ cup vegetable oil for frying
2 tsp olive oil
3 cloves garlic, chopped
3 tbsp oyster sauce
8-10 fresh basil leaves
Instructions
Prepare the eggplants by cutting in half lengthwise and then cutting each half into 2-inch pieces.
Heat vegetable oil on wok or non-stick frying pan. Fry eggplants, a few pieces at a time, starting with the side with skin for 2 minutes. Then fry the other side for 2-3 minutes or until brown and soft (not too soft). Drain on paper towels. Set aside.
Add 2 teaspoons olive oil in now empty pan. Add garlic and cook for 20 seconds. Add the fried eggplants, oyster sauce and basil leaves. Gently stir for few seconds until flavors combine. Transfer to a plate.
Serve with steamed rice and enjoy!