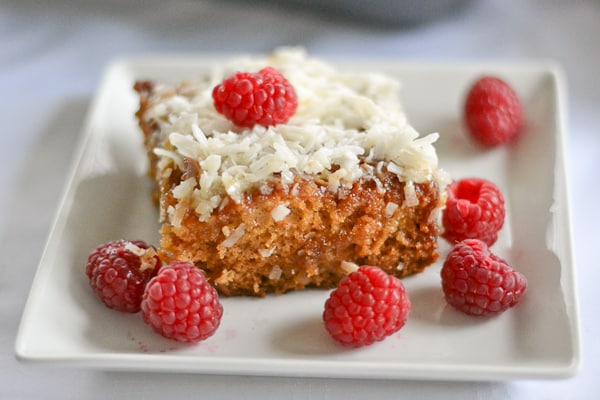 I was looking for a recipe of the fruit cocktail cake that I always buy at a local Asian bakery but instead I found this one. I decided to try it anyway and I was not disappointed. Remember my husband who is not fond of cookies and cakes? Well, he is a fan of this one. The cake itself without the topping is already good for me; the sweet crunchy topping is an added bonus. Incredibly delicious and satisfying!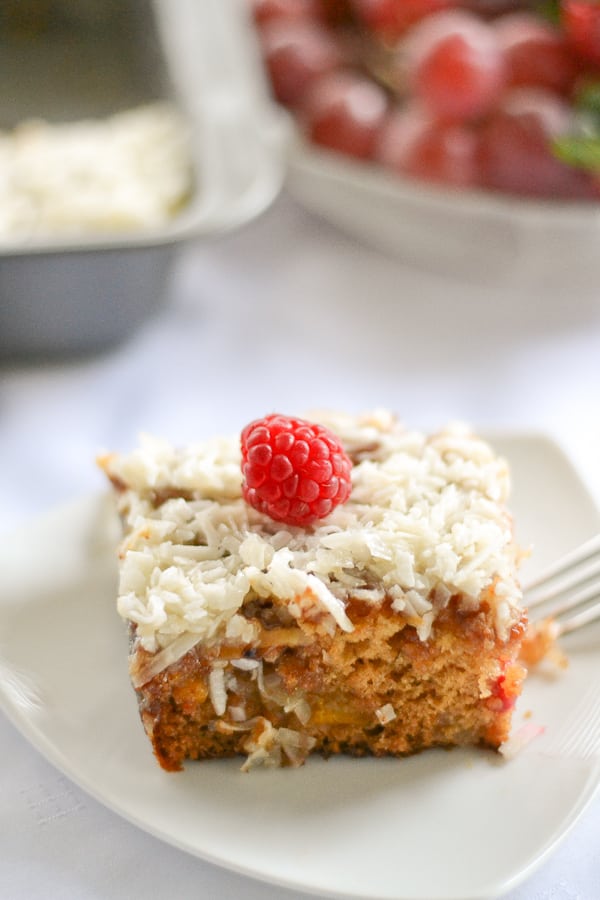 Fruit Cocktail Cake
Ingredients
2 cups all-purpose flour
2 tsp baking soda
2 pinches salt
2 eggs
1 ½ cups white sugar
1 (398ml/15 oz) can fruit cocktail with juices
½ cup brown sugar
½ cup chopped walnuts
Topping
¾ cup white sugar
½ cup butter
⅔ cup evaporated milk
2 cups flaked coconut
Instructions
Preheat oven to 350°F. Grease and flour a 9X13 inch pan. Sift together the flour, baking soda and salt. Set aside.
In a large bowl, beat eggs and 1 ½ cups sugar together until smooth. Beat in flour mixture and fruit cocktail with juice. Spread into prepared pan. Mix together the brown sugar and chopped walnuts; sprinkle on top of batter.
Bake for 35 to 40 minutes, or until a toothpick inserted into the center of the cake comes out clean. Remove from oven and immediately poke holes in cake with fork.
To make topping: In a small saucepan, combine sugar, butter and evaporated milk. Bring to a boil and stir in coconut. Pour topping evenly over cake.
Serve and enjoy!
Notes
Recipe source:Allrecipes.com