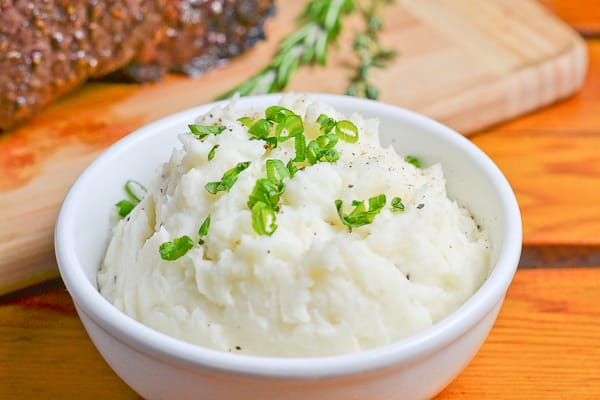 My two boys and I made these delicious mashed potatoes to go with a prime rib with gravy. Together, everything came together to an amazing New Year's Eve meal. My son chose this recipe because it uses simple ingredients but still tastes great. The garlic adds a lot of flavor to the potatoes and gives the mashed potatoes an interesting garlicky twist. We preferred our potatoes to be smooth and creamy, but you can mash your potatoes in any way you like and it will still be great. Enjoy!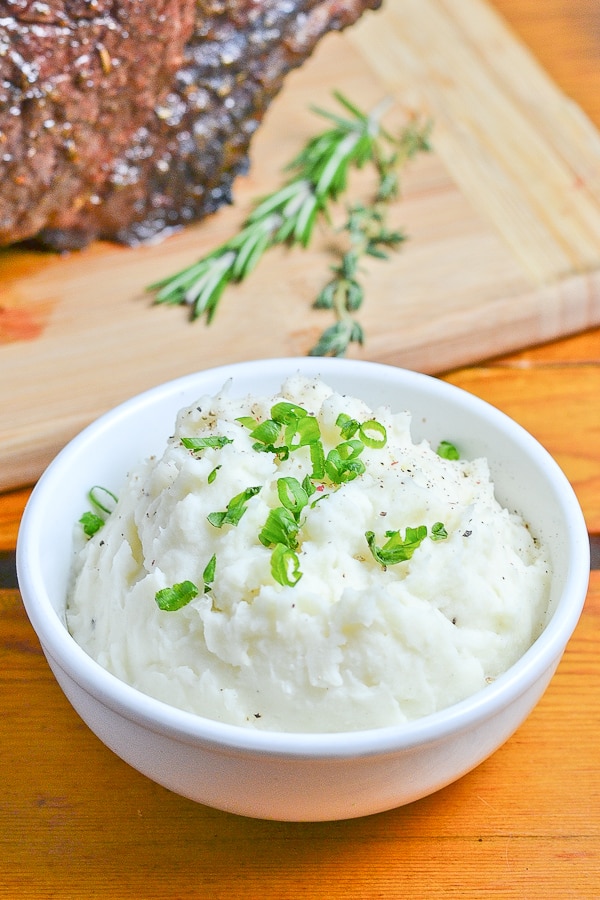 Garlic Mashed Potatoes
Ingredients
3 medium Russett potatoes, peeled and coarsely chopped
1 tsp salt
4 tbsp butter, room temperature
¼ cup sour cream, room temperature
1 tsp finely minced garlic
1 tbsp (or more) whole milk, room temperature or warmed
Salt and freshly ground pepper to taste
Instructions
In a medium saucepan, cook the potatoes in salted water until tender, about 15 minutes. Drain the potatoes and return to the saucepan.
Add the butter, sour cream and garlic. Mash the potatoes with a potato masher or the back of a fork until the ingredients are blended. Add the milk, 1 tablespoon at a time, until the potatoes are the desired consistency. Add salt and pepper to taste, if needed.