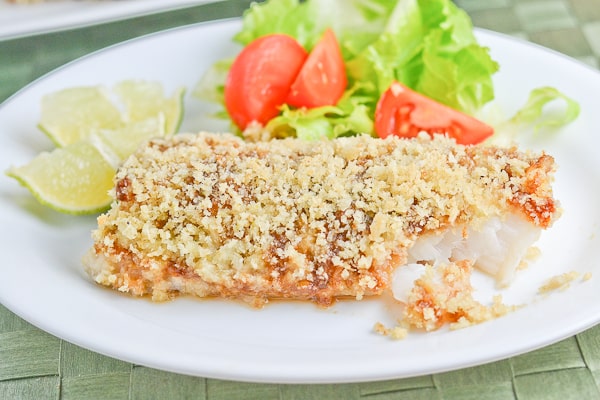 Fish lovers will definitely love this Asian inspired dish. It consists of a few ingredients of which some can be bought from any Asian Supermarket. This recipe offers a different way of baking fish fillets. The recipe calls for coating the fish fillet with hoisin sauce first and then topping them with a mixture of breadcrumbs, wasabi, ginger and lime zest. The result is crunchy fish fillet that has a unique and flavorful taste. In addition, this dish is baked and not fried, making it a healthier one.  Enjoy this delicious baked fish fillet with a salad or steamed rice. Yum!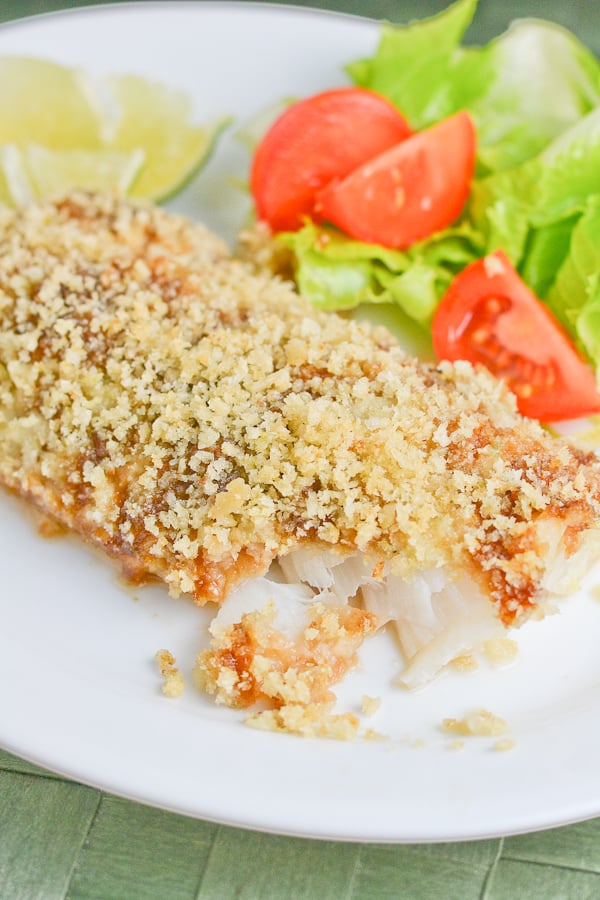 Wasabi Crusted Baked Fish Fillet
Ingredients
1 cup panko breadcrumbs
2 tbsp powdered wasabi
½ tsp ground ginger
1 tsp lime zest
4 tbsp canola oil
Sea salt and freshly ground pepper to taste
4 fish fillets -cod, tilapia or salmon
¼ cup hoisin sauce
Instructions
Preheat oven to 375°F. Spray baking sheet with cooking spray.
In a bowl, combine bread crumbs, wasabi, ginger and lime zest. Add the oil and mix until combined. Season with salt and black pepper.
Lay fish fillets on the prepared pan, leaving enough space between to cook evenly. Divide the hoisin sauce among the tops of the fish fillets and smooth out for an even, light coating. Top each fish fillet with the bread crumb mixture, covering the top entirely and gently packing down to adhere.
Bake the fish fillets in the oven for 15-20 minutes or until fish flakes easily with a fork. Cooking time may vary depending on the oven and thickness of the fish.