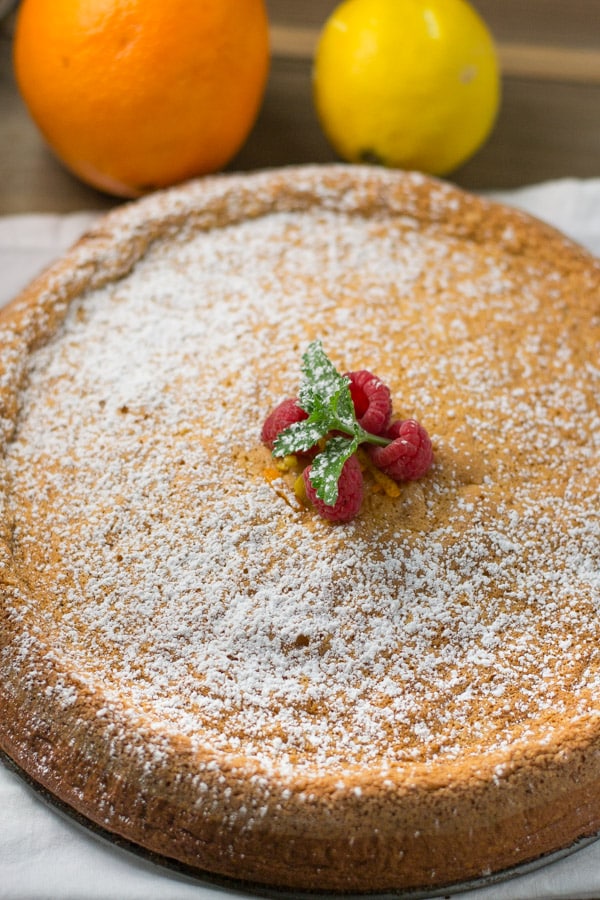 Tomorrow is Mother's day and here is a simple and yet interesting gluten free almond cake to make for your mom on this special day. This cake recipe does not use flour, therefore making it gluten free. The absence of flour and leavening agent was unusual in a cake recipe so it raised some questions at the back of my mind. Would the half pound ground whole almonds in the recipe be enough to make an 11-inch round cake and how would the cake turn out without baking powder or baking soda? The cake came out with a shape similar to a pie. It smelled amazing when I took it out of the oven. It was spongy, nutty and delicious. My whole family enjoyed eating this moist almond cake, including my husband who normally does not like cakes. I shared some with my friends at work and they all loved it too!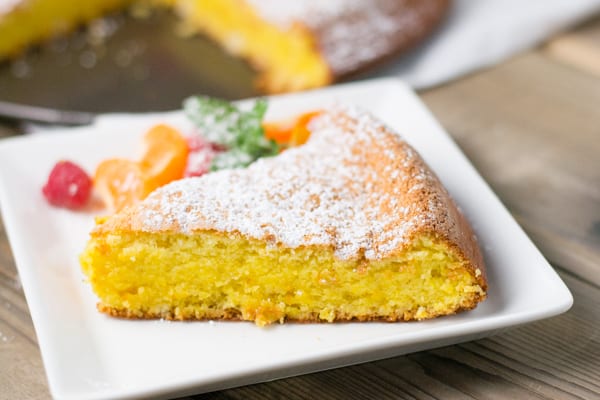 Gluten Free Almond Cake
Ingredients
½ lb. (1-3/4 cups) blanched whole almonds
6 large eggs, separated
1 cup granulated sugar
Grated zest of 1 orange
Grated zest of 1 lemon
4 drops almond extract
Gluten Free Confectioners'(powdered or icing) sugar for dusting
Instructions
Preheat oven to 350 degree F. Grease an 11-inch springform pan, preferably non-stick.
Finely grind the almonds in a blender or food processor.
With an electric mixer, beat the egg yolks with the sugar to a smooth pale cream. Beat in the zests and almond extract. Add the ground almonds and mix very well.
With clean beaters, beat the egg whites in a large bowl until stiff peaks form. Fold them into the egg and almond mixture (the mixture is thick, so you will need to turn it over quite a bit into the egg whites).
Transfer the batter to the prepared pan and bake for 40 minutes, or until it feels firm to the touch. Let cool before turning out.
Just before serving, dust the top of the cake with confectioners' sugar.