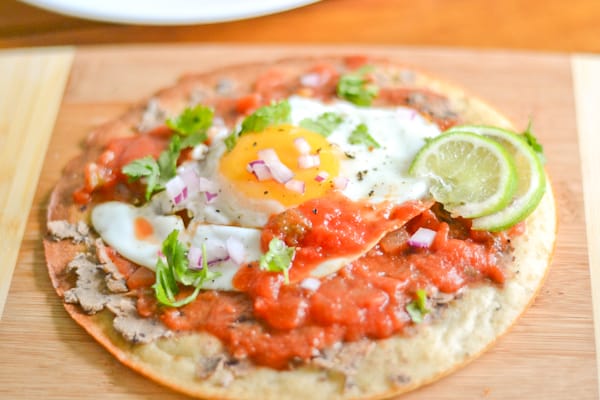 Recently, I've had the opportunity to try out some new gluten free products from "All But Gluten", who has provided me some of their ingredients to try. I've never done a product review on my blog before, but I thought that this one would be a good one to try out and spread the word about Celiac disease and that one can have a gluten free diet without sacrificing taste. Celiac disease is an autoimmune disorder who's symptoms are triggered when gluten is digested. It is surprising that an estimated 1 in 141 Americans has celiac disease, yet 83% of those who have it are either undiagnosed or misdiagnosed.
To start my task of cooking a delicious gluten free dish, I went to our local Wal-Mart on the weekend to see what I could buy.   Unlike most gluten free goods, their product can be found at the fresh bakery and not at the freezer section of the store. I bought what I thought my family would enjoy eating; a whole grain loaf, a rosemary focaccia and a package of 2 plain pizza shells.
The next morning I had a slice of the whole grain bread for breakfast. I simply spread a little bit of butter on it and to my surprise, it tasted good and I didn't even have to toast it!  The bread was dense and the seeds in the bread give it a crunchy bite and texture.
For lunch, we had chicken sandwich using the rosemary focaccia. It was delicious; you will never think its gluten free. It tasted like the ordinary focaccia bread that I normally buy at the bakery store.
As for the pizza shells, I went to their website, www.allbutgluten.ca to look for a pizza recipe and found this delicious looking pizza, huevos rancheros pizza.  I made it for dinner and it was a hit with my family. My son came home from swimming and devoured his in a few minutes while my husband and I shared the other one. I baked the pizza shells for 15 minutes, so it was crunchy, the way my family likes our pizza.
Overall, I am impressed with the taste of the whole grain loaf, rosemary focaccia and the pizza shells. Aside from being gluten and dairy free these baked goods are enriched with vitamins and minerals and are a source of fibers.  No wonder their three pillars are taste, nutrition and safety 😀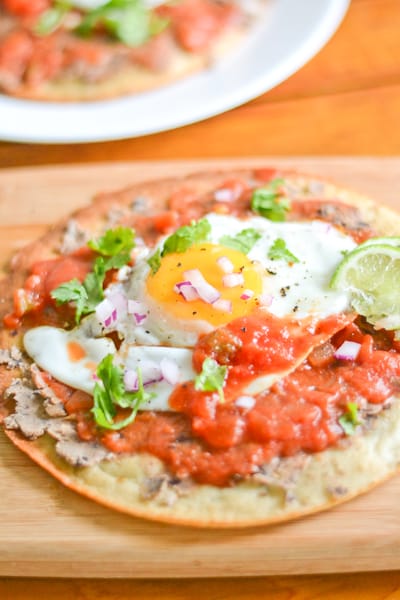 Gluten Free Huevos Rancheros Pizza
Ingredients
2 All But Gluten plain pizza shells
2 teaspoons olive oil or more
½ cup black beans (from a can, drained and rinsed)
1 clove garlic
1 teaspoon chili powder
1 teaspoon ground cumin
3 tablespoons salsa
2 eggs
Fresh chopped cilantro, for garnish
Pinch coarse salt and freshly ground pepper
Minced red onions (optional)
Instructions
In a mini food processor, add the beans, garlic, cumin, chili powder, a teaspoon of oil and a small pinch of salt and pepper. Blend until pureed, adding more oil if needed.
Transfer to a small saucepan and on low heat, cook and stir until heated through. Remove from the heat.
Bake the pizza shells at 350ºF preheated oven for 10-15 minutes or until slightly browned. Transfer to a plate.
Add a teaspoon oil to a skillet and crack both eggs into skillet. Fry the eggs until the whites are set but the yolks are still runny.
In the meantime, spread the bean mixture over each pizza shell, followed by the salsa. Top each with an egg and dollop with a little more of salsa. Then sprinkle each pizza with chopped cilantro and minced red onions, if using.
Serve and enjoy!