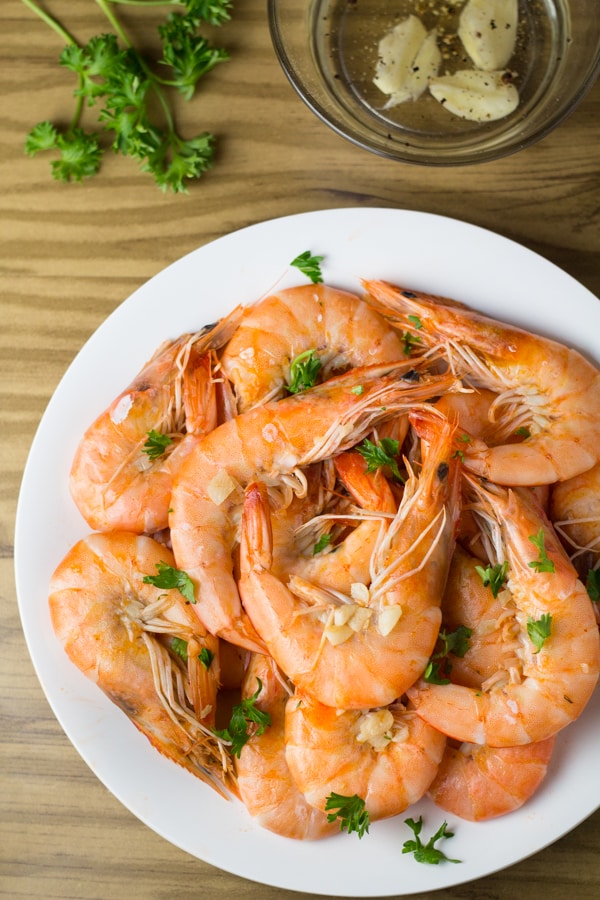 Fresh and live shrimp are bountiful in the Philippines and this Filipino halabos na hipon dish is a way to use this ingredient. Halabos, which means to cook in salted water, is a way to cook fresh shrimp. Traditionally, halabos na hipon uses only salt water to cook the shrimp. However, over time this dish has evolved as others may replace the water with 7-up or sprite to make the sauce sweeter. Combined with the head-on shrimp, the sauce has so much flavor with just the right amount of sweetness.
In this dish, garlic is first sauteed and then the shrimp is then added and cooked briefly. Then, 7-up is added to the pan and the shrimp is steamed. It is very important not to overcook the shrimp. When cooked properly, the shrimp is tender and juicy. Along with the sweet and flavorful sauce, this dish is a winner. Enjoy.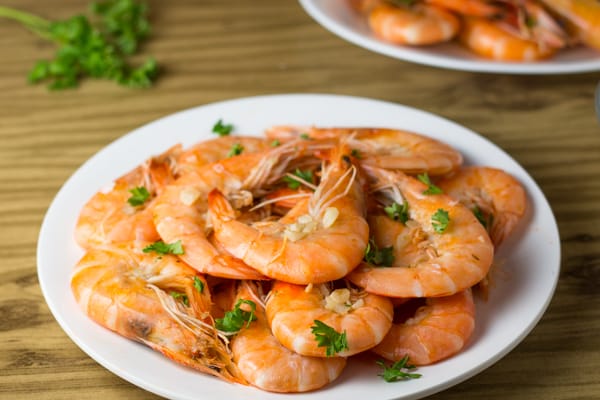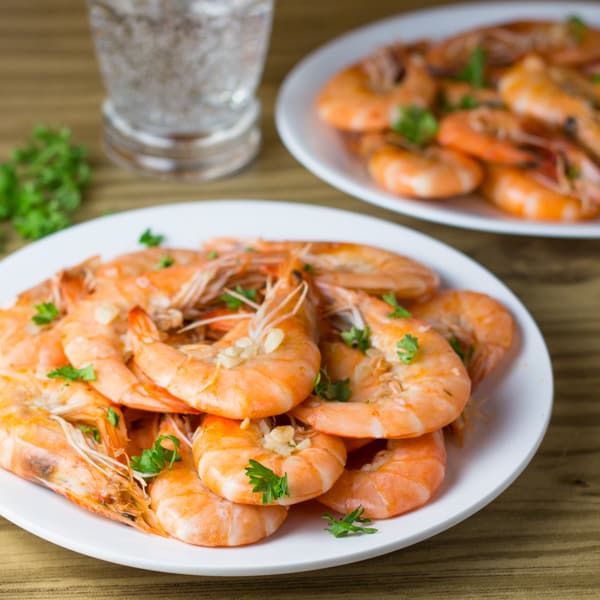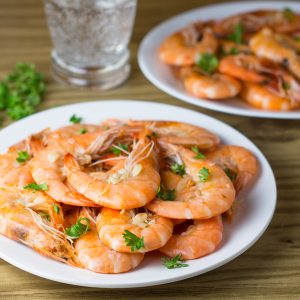 Halabos na Hipon
Ingredients
2

lbs

head-on large shrimps

2

tablespoon

olive oil

5

cloves

garlic,

peeled and minced

½

cup

7-up

Kosher salt to taste
Instructions
Trim tendrils off shrimp with scissors then rinse under cold running water. Drain, pat dry with paper towels and then season with salt. Set aside.

Heat olive oil in a large skillet over medium high heat. Add the garlic and stir-fry until fragrant, about 40 seconds.

Add the shrimp and cook, stirring, for 2 minutes or until shrimp starts to turn pink.

Add the 7-up, cover and allow the shrimp to steam for 2-3 minutes or until it turns pink, stirring occasionally. Make sure not to overcook the shrimp.

Season to taste with salt.