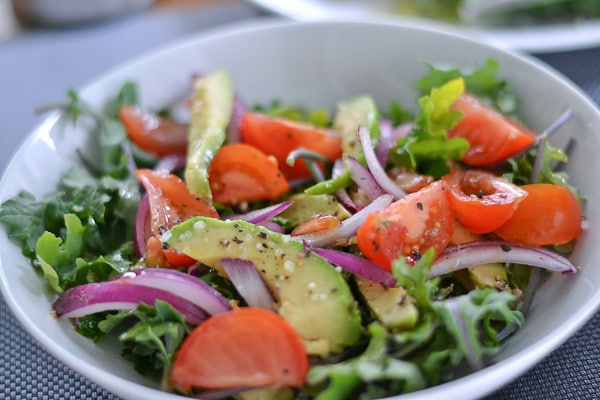 Lately, I have been trying different kale salad recipes. I like this particular one because it is not only healthy but also simple and consists of fresh ingredients. I love the combination of kale, tomatoes, red onions and avocado. They give this salad its texture and distinctive taste. A simple dressing of lime juice, Tabasco sauce and extra virgin oil is all you need to have a wonderful salad to enjoy with your favorite meat dishes.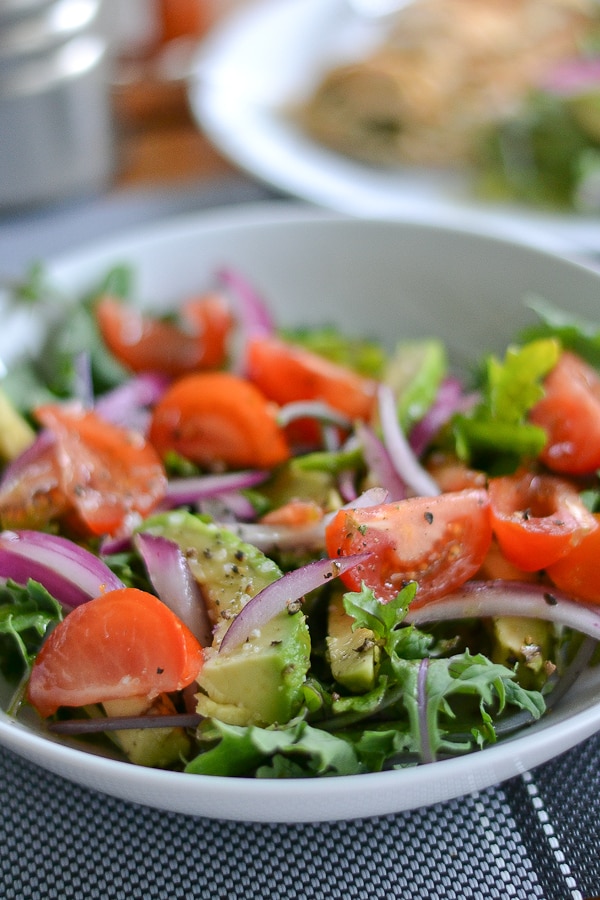 Kale Salad with Tomatoes and Avocado
Ingredients
2 cups baby kale or your favorite salad greens
1 avocado, pitted and sliced
½ red onion, sliced
10 cherry tomatoes, halved or 2 small tomatoes, cut into wedges
Salt and freshly ground pepper to taste
Dressing
Juice of 1 lime
1 teaspoon of Tabasco sauce
3 tablespoons of extra virgin olive oil
Instructions
Assemble the ingredients for the salad on a serving platter, start with the kale, slices of avocado, sliced red onion and then top with tomatoes.
In a small bowl, whisk together ingredients for the dressing. Drizzle over the kale mixture and season with salt and freshly ground pepper.
Serve and enjoy!