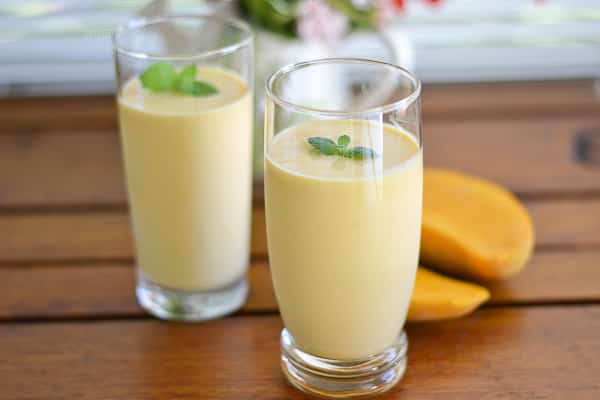 I love this time of the year. So far we are having warm and nice days here in Vancouver. I am glad I am off from works and I can enjoy these glorious summer days. With the extra time on hand, I am able to watch movies and catch up on my favorite TV shows. The other day, I was watching a cooking show where they featured this mango drink. I have tried this drink before and I was thinking it would be nice to make it at home. It would be a perfect drink to have on a hot summer day. I modified the original recipe by using ingredients that I have in my fridge. It turned out not too sweet and very refreshing. Love it!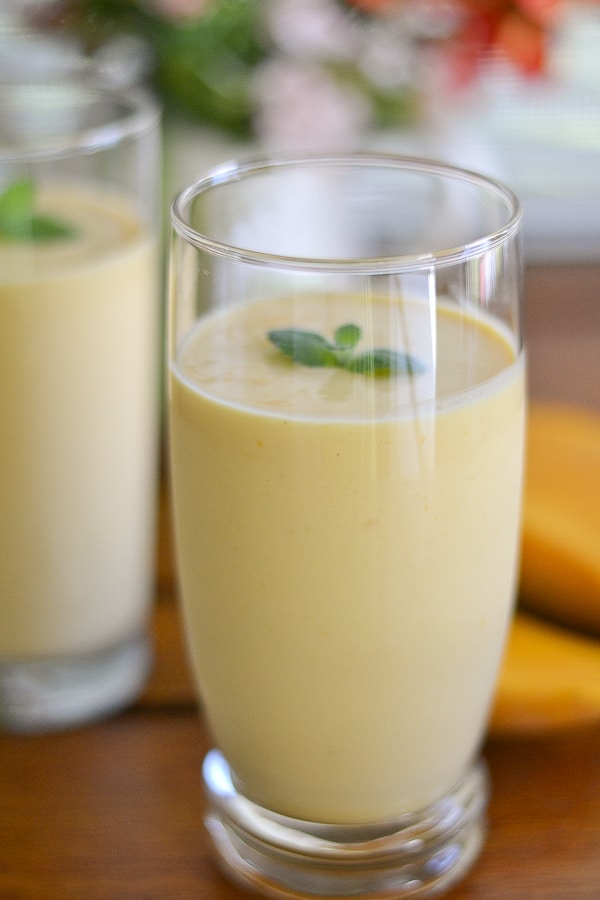 Mango Cardamom Lassi
Ingredients
1 cup ice cubes or more, if desired
1½ cups chopped mango
¼ cup milk
1 cup honey flavored Greek yogurt
Pinch of ground cardamom
Instructions
Add all ingredients to blender and process until smooth, adding more ice for desired consistency.
Transfer to individual glasses and enjoy!