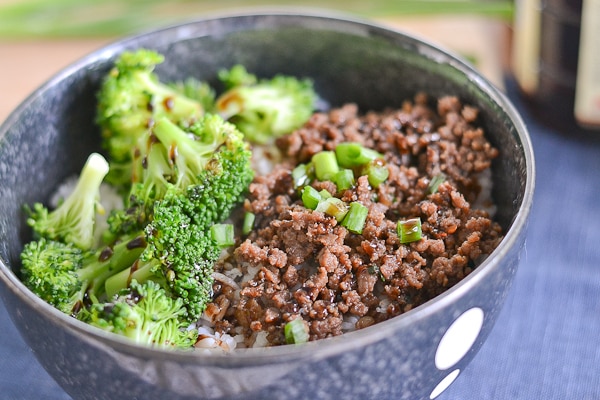 This dish is simple and yet so tasty. I was amazed how simple ingredients like ground beef, brown sugar, soy sauce, sesame oil, red pepper flakes and grated ginger can produce this fantastic and flavorful dish. Furthermore, it was prepared, cooked and ready for only 15 minutes. Serve this wonderful beef dish with your favorite steamed vegetable over steamed rice and you have a complete and delicious meal to enjoy!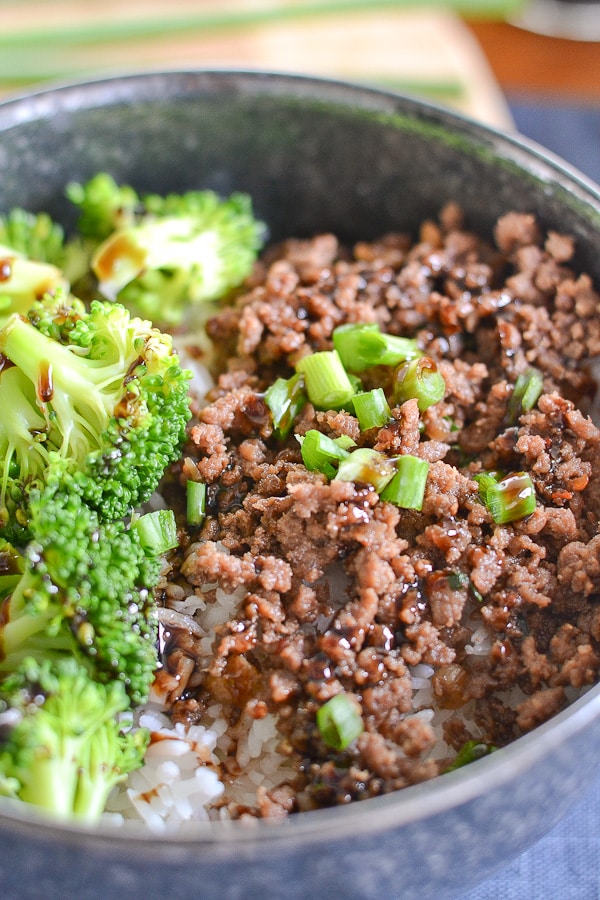 Korean Beef Bowl
Ingredients
⅓ cup brown sugar, packed
¼ cup soy sauce
1 tbsp sesame oil
½ tsp crushed red-pepper flakes, or more to taste
½ tsp grated ginger
1 tablespoon vegetable oil
3 cloves garlic, minced
1 lb lean ground beef
2 green onions, thinly sliced
Instructions
In a small bowl, combine brown sugar, soy sauce, sesame oil, red pepper flakes and ginger; whisk until well combined.
Heat oil in a skillet over medium high heat. Add garlic; stir and cook for a minute or until fragrant. Add ground beef and cook until browned, about 3-5 minutes, making sure to crumble the beef as it cooks; drain excess fat. Add soy sauce mixture and green onions; stir to combine. Continue to simmer until heated through, about 2 minutes.
Serve with your favorite vegetable.
Enjoy!