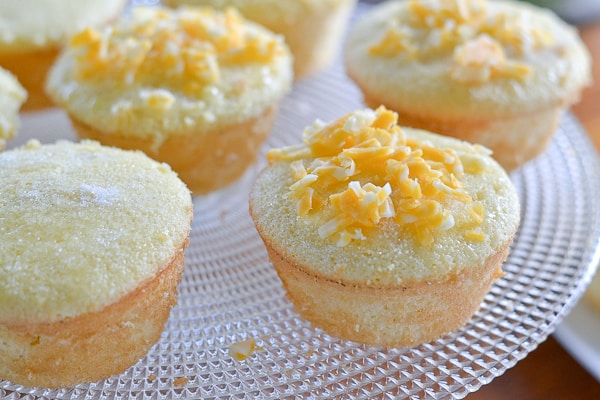 Mamon is a very popular Filipino-style sponge cake. They are soft and fluffy and are popular to have for breakfast or snacks. They are usually baked in a special molder which gives the mammon its special distinctive shape. I don't own one so I used muffin tins instead.  The baked mamon came out soft and delicate; removing them from the tins was a bit challenging. What I did was that I carefully ran a sharp paring knife around the edges of the muffin tins and gently removed the mamon. The mamon was so good; my family devoured these delicious treats in only two days. My husband and oldest son ate them as is while I had mine with a bit of butter and sugar. Yummy!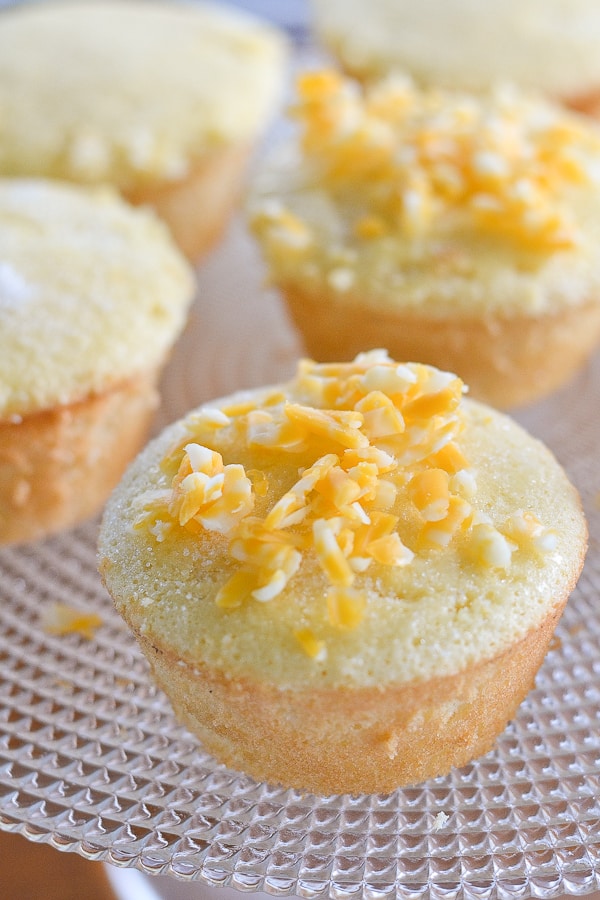 Mamon (Filipino Sponge Cake)
Ingredients
⅔ cup plus ¼ cup cake flour
1½ tsp of baking powder
¼ tsp of salt
4 egg yolks
¼ cup water
⅓ cup granulated sugar
½ tsp vanilla extract
3 tbsp vegetable oil
For the meringue
4 egg whites
¼ tsp cream of tartar
¼ cup granulated sugar
For the topping (optional)
Unsalted butter, melted
Granulated sugar
Grated cheddar cheese
Instructions
Preheat oven to 325 °F. Generously brush 12 standard muffin tins with melted butter or line with baking cups.
In a medium bowl, sift together cake flour, baking powder and salt. Set aside.
In another bowl, combine egg yolks, water, sugar and vanilla; whisk until well blended.
Add cake flour mixture to the egg yolk mixture; mix until all ingredients are blended. Stir in vegetable oil and set aside.
Prepare meringue by combining egg whites and cream of tartar in another bowl. Using an electric beater, beat under high speed until egg whites is frothy and bubbly. Gradually add sugar and continue beating until medium peaks are achieved. Fold in the meringue mixture into the batter, a third at a time. Once batter is evenly mixed, fill muffin tins ⅔ full with batter.
Bake mamon in the center of the oven for 15-18 minutes (Mine was perfectly done in 15 minutes). Let cool on racks for 15 minutes.
Carefully run a sharp paring knife around the edges of the muffin tins and gently remove mamon. Serve as is or brush top with melted butter and sprinkle with sugar and grated cheese, if desired.
Enjoy!