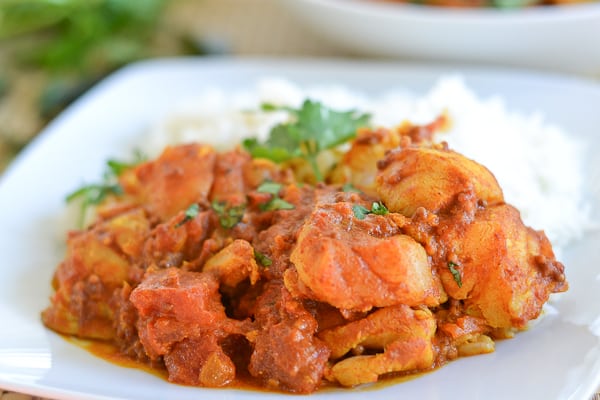 I have cooked so many curry dishes in the past but by far, this recipe is the best. It was very tasty and delicious. The spices used in this recipe made this dish very flavorful and aromatic. The tamarind water added in the sauce made it a bit tangy and more delightfully tasty. Furthermore, fish was used in this recipe, making this dish very popular with my family. Some ingredients like curry leaves, Kashmiri chili powder and tamarind block are not easy to find. You cannot buy them in any ordinary grocery store. I am lucky to live in a city where there are lots of Asian stores like T&T and Fruiticana, where I can go and buy these not-so-common ingredients. I know it is a bit of a hassle but it was worth the overall health benefits that you can get from using these spices.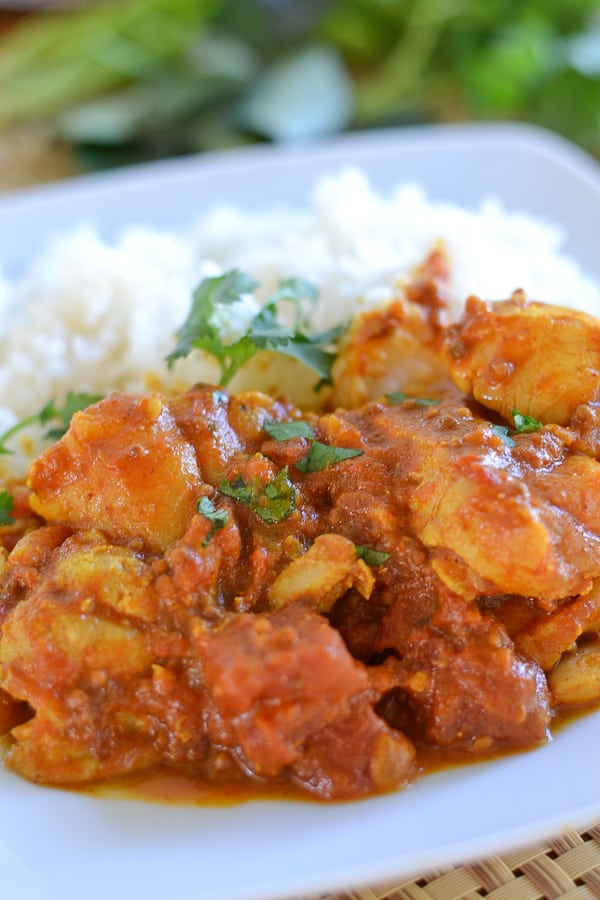 Madras Fish Curry of Snapper
Ingredients
4 tbsp vegetable oil
1 tbsp yellow mustard seeds
1 large onion, finely chopped
3 garlic cloves, crushed and peeled
30 fresh curry leaves
2 tsp Kashmiri chilli powder
2 tsp ground coriander
2 tsp ground turmeric
400g/14oz can diced tomatoes
100ml/3½fl oz tamarind liquid (Recipe below)
2 green chillies, each sliced lengthways into 6 pieces, with seeds (I used 2 red chillies)
1 tsp salt
700g/1lb 9oz snapper fillets, cut into 5cm/2in chunks
Instructions
Heat the oil in a heavy-based saucepan over medium heat. When hot, add the mustard seeds and fry for 30 seconds, then stir in the onion and garlic and fry gently for about 5 minutes, or until softened and lightly golden-brown.
Add the curry leaves, chilli powder, coriander and turmeric and fry for two minutes, then stir in the tomatoes, tamarind liquid, green chillies and salt and simmer for about 8 minutes, or until rich and reduced. Add the fish, cook for a further five minutes or until just cooked through, and serve with plain rice.
Notes
Recipe source:
Rick Stein's India
How to Make Tamarind Liquid
1/3 cup tamarind pulp (from purchase tamarind block) or ½ cup pulp from peeled, ripe tamarind pods
1 cup warm water
Place the tamarind pulp into a small bowl.
Pour the cup of warm water into the bowl.
Let it stand to soften. Every now and then, squeeze it and mash it a little to speed up the dissolving process.
You can mash it with a large wooden spoon or with your hands.
Pour the mash into a strainer over a bowl. Do this about 15 minutes after you've let the tamarind pulp stand. Using the back of a big spoon, push the remaining pulp through the strainer. This should allow the pulp to pass and the seeds, hulls, and any twigs to remain in the strainer.
Use the tamarind liquid as required by the recipe
For any left over, pour into a jar and refrigerate. It will keep for up to one week.
Tamarind Liquid recipe source:
wikihow
link