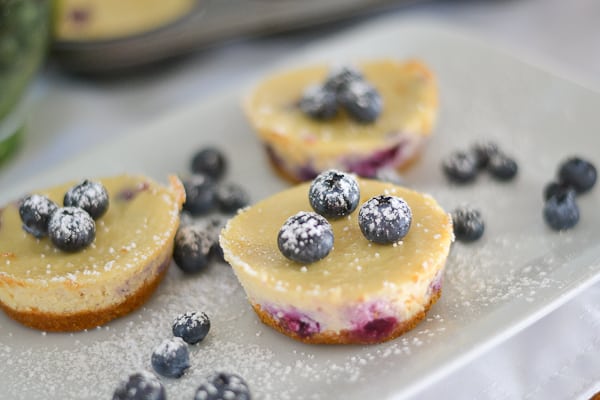 Blueberries are my favorite among all the summer berries. A few years back, I planted five bushes in my garden and since then I have been enjoying blueberries every summer. I love them in my oats every morning and in my yoghurt for mid-morning snack.  I also use them frequently in my baking. The other day, I used some to make mini cheesecakes. This recipe combines the goodness and flavor of blueberry and maple syrup. They were baked in standard muffin cups which I think is just perfect single serving for a guilty free snack or dessert. Indulge!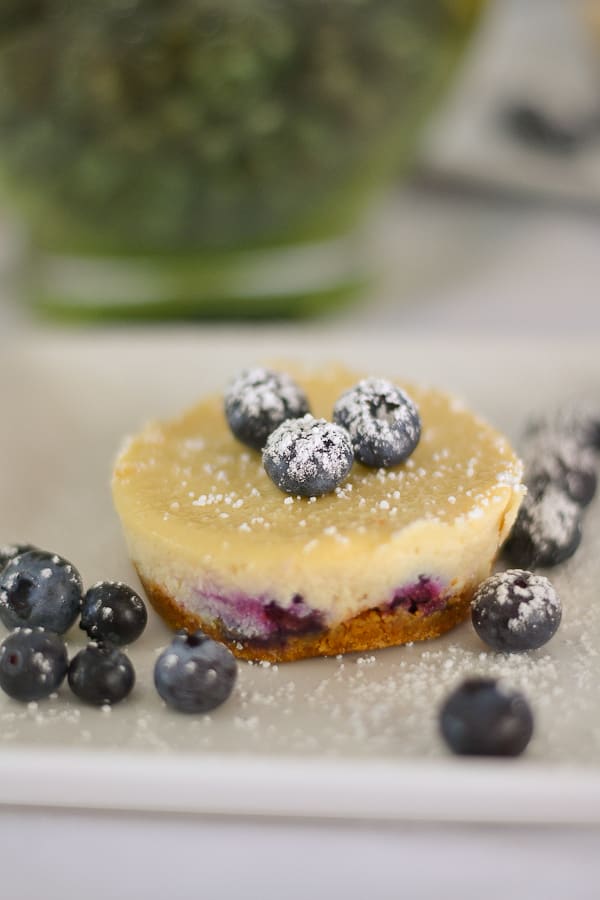 Mini Blueberry and Maple Cheesecakes
Ingredients
¾ cup graham wafer crumbs
2 tbsp butter, melted
1 cup fresh or frozen blueberries
1 ½ pkg (250g each) brick cream cheese, softened
⅓ cup granulated sugar
1 ½ tbsp all purpose flour
⅓ cup sour cream
2 tbsp maple syrup
2 eggs
Icing sugar, for dusting
Extra blueberries, to serve
Instructions
Heat oven to 350°F. Place parchment paper circle on bottom of each of 12 standard muffin pan cups.
Mix graham crumbs and butter; press onto bottoms of prepared muffin cups. Top evenly with blueberries.
Beat cream cheese, sugar and flour with mixer until well blended. Add sour cream and syrup; mix well. Add eggs, 1 at a time, mixing on low speed just until blended. Spoon over berries in muffin pan.
Bake 25 minutes or until centers are almost set. Cool completely in pan.
Remove cheesecakes from pan and discard paper liners. Place onto serving plates, sprinkle with icing sugar and top with extra blueberries.
Serve and enjoy!
Notes
Recipe source: Kraft Philadelphia's cookbook "Spread a Little Joy".