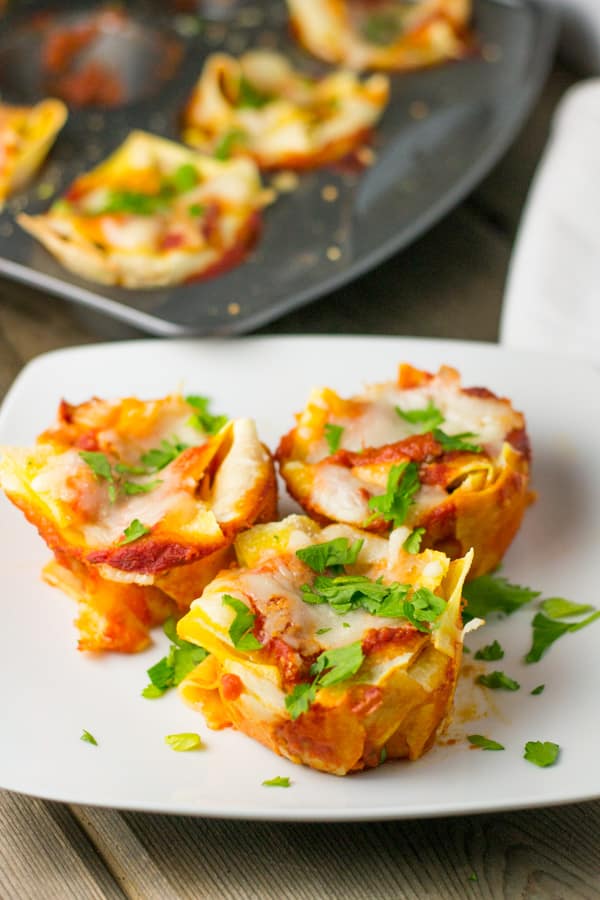 My youngest son and I share a love for lasagna. We always order this popular Italian pasta dish whenever it is in the menu of any restaurant we go to. This mini lasagna recipe dish caught my attention because of the way it was made: in muffin tin cups. The small single serving of lasagna was just the right portion for me. After 15 minutes in the oven, the mini lasagnas came out perfect. The cheese was bubbly and the pasta was browned and crisped. Even my husband, who is not a fan of lasagna, enjoyed this dish. We love it so much, we are already planning to use the left-over fresh pasta to make mini spinach lasagna.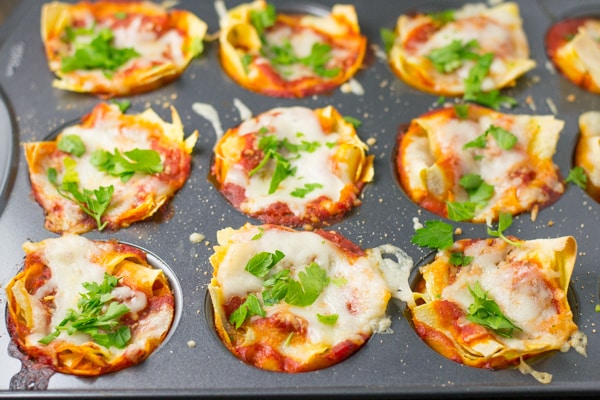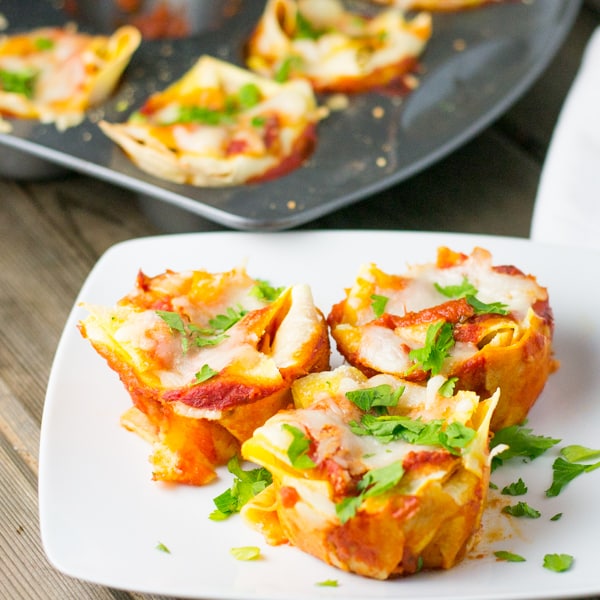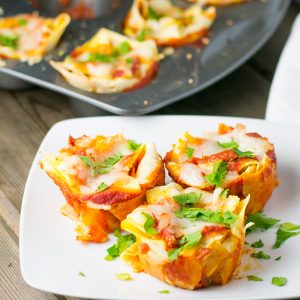 Mini Lasagnas
Ingredients
1

cup

ricotta cheese

1

cup

shredded mozzarella cheese

¼

cup

grated Parmesan cheese

¼

cup

chopped fresh parsley

plus more for garnish

1

egg

6

sheets of fresh pasta

1

jar

(650 mL) marinara sauce
Instructions
Preheat oven to 400 degree F.

In a medium bowl, combine together the ricotta, shredded mozzarella, grated Parmesan cheese, chopped parsley and egg. Mix well.

Cut out twelve 4X6-inch pieces fresh pasta.

Spoon 1 tablespoon marinara into each of 12 muffin cups.

Gently press 1 piece of cut pasta into each muffin cup. For easy handling, lightly wet each piece with water. It is ok if the fresh pasta breaks when you press it in the muffin cup.

Divide the cheese filling among the 12 muffin cups and top each with 1 more tablespoon of the marinara sauce.

Fold the overhanging pasta into the center of each cup. Immediately top each with 1 or 2 more tablespoons of the marinara sauce and finish off with a sprinkle of shredded mozzarella and Parmesan cheese.

Bake the mini lasagnas for 15 minutes or until pasta is browned and the cheese has melted and bubbly.

Remove the lasagna from the muffin pan and serve with a sprinkle of chopped parsley.
Notes
Recipe source: "50 Things to Make in a Muffin Pan" from the March 2016 issue of food network magazine.