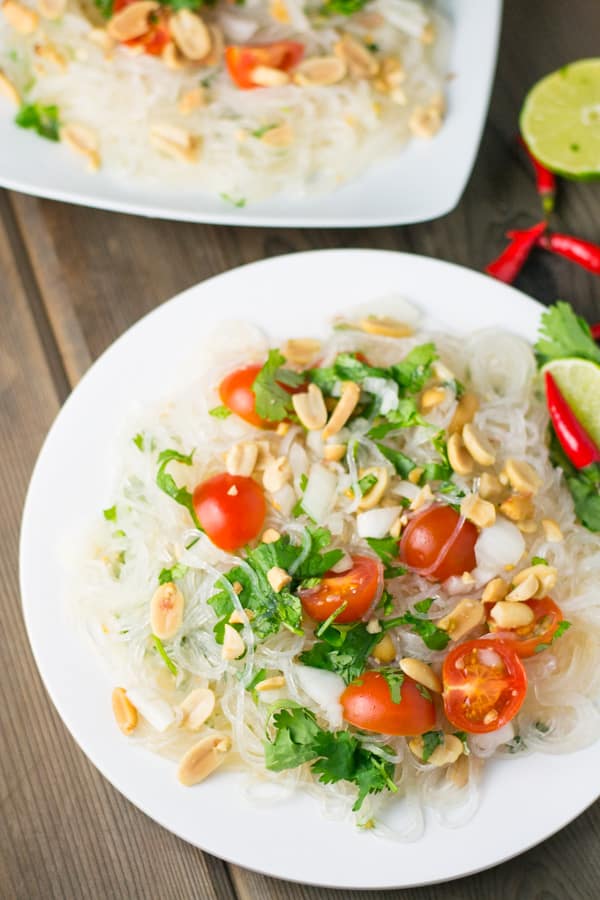 This Thai vermicelli noodle salad from Christine of Vermillion Roots is so refreshing and good! It is also so simple and easy to make. With the exception of boiling the water, it does not require any cooking. This recipe caught my attention because it uses ingredients that I regularly use in my cooking. The main ingredient of this salad is vermicelli noodles, an ingredient that we, Filipinos use in soups and in stir fries. This salad reminds me of the Japanese's ebi sunomono and the Vietnamese's salad roll, both of which use vermicelli noodles as well. The sauce which is made of the combined flavor and taste of the lime juice, fish sauce and sugar is just perfect. I am not a big fan of spicy food so the two small chilis were just the right amount. It gave the salad a hint of heat that I can handle. This Thai vermicelli noodles salad can be served at room temperature but my family and I had ours cold. It was the perfect meal to have on a hot summer day. Enjoy!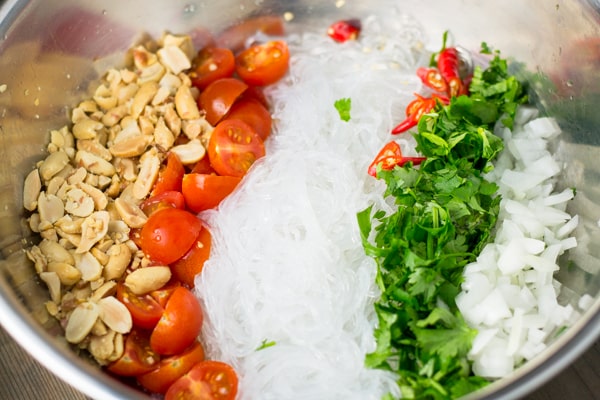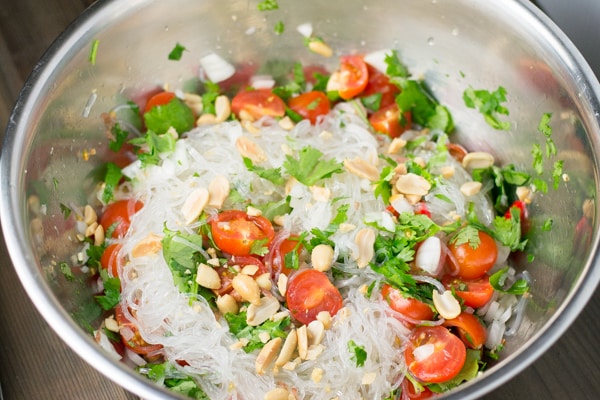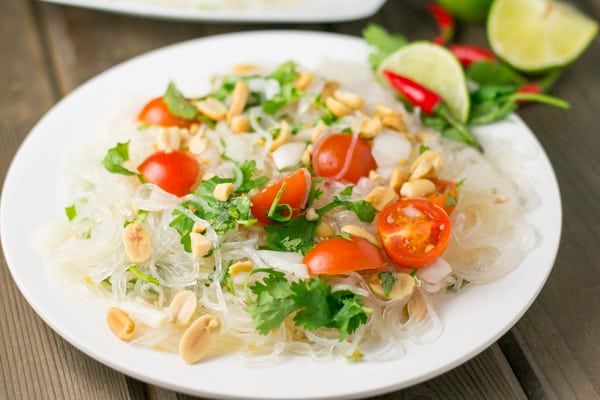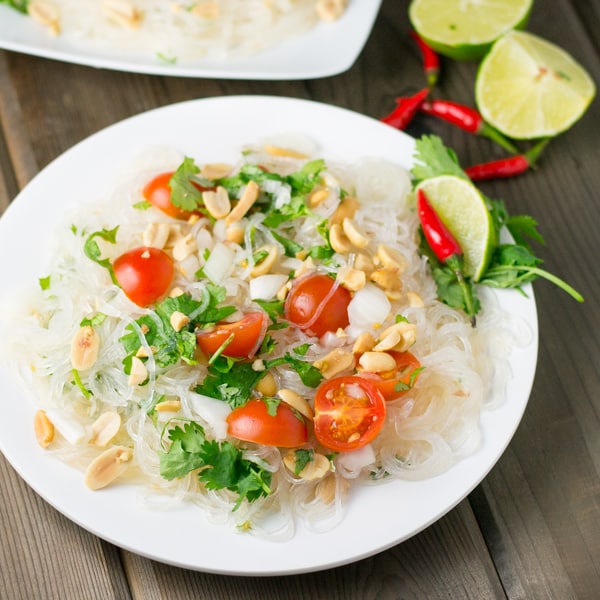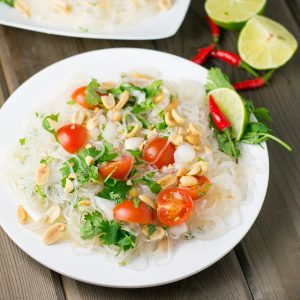 Thai Vermicelli Noodle Salad
Ingredients
3

bundles

(4.5 oz) vermicelli noodles, bean thread

5

tbsp

lime juice

2

tbsp

fish sauce

1

tbsp

sugar

1

small onion

chopped

2

small Thai chili pepper

sliced, red chili

10

cherry or grape tomatoes

halved

1

cup

chopped cilantro

1/2

cup

roasted peanuts
Instructions
Soak vermicelli noodles in hot boiling water until soft and translucent, about 5 minutes. Drain and rinse the noodles under cold running water. Set aside.

In a large bowl, whisk together the lime juice, fish sauce and sugar. Add the noodles and toss until the noodles are fully coated with the sauce.

Add onions, chilis, tomatoes, cilantro and peanuts; toss to combine.

Serve immediately or chill first in the fridge for half an hour before serving.