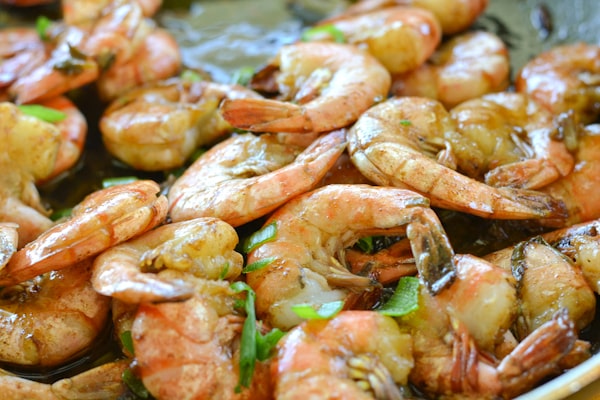 I was searching online for a shrimp recipe when I stumbled upon this delicious looking barbecued shrimp. Despite the name, the shrimp in this recipe are in fact sauteed and not grilled. They are sauteed with a sauce of Worcestershire sauce,white wine, spices and lots of butter, making this dish very flavorful. I used less butter and the dish still tasted great while saving some calories. I would have preferred to use head-on shrimp in this dish but I could not find any in our local supermarket. It only takes 15 minutes to make this delicious dish and dinner is served. Enjoy!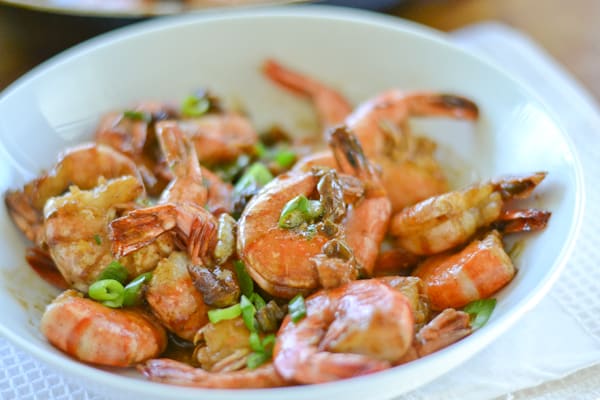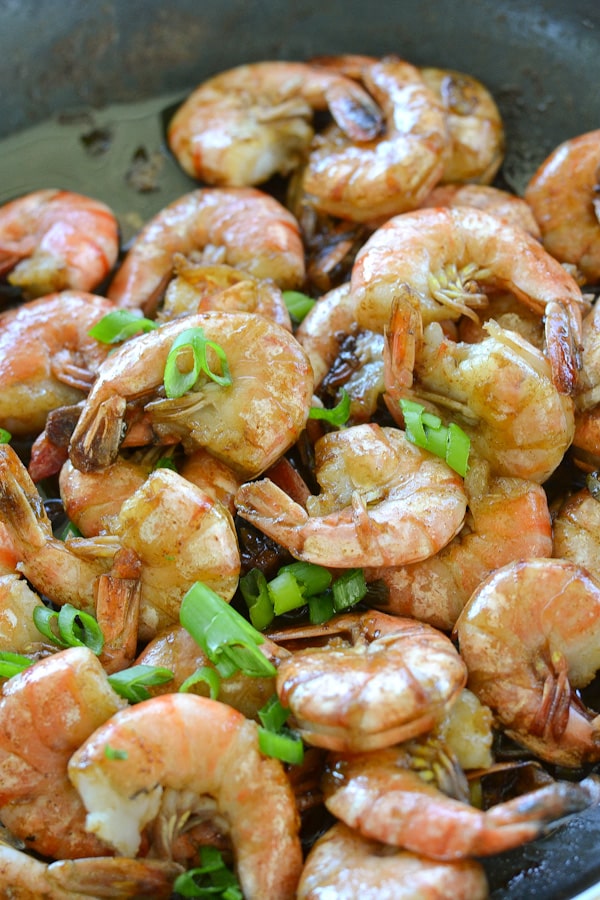 New Orleans Style Barbecued Shrimp
Ingredients
1 lb headless, shell-on shrimp (or head-on shrimp, if available)
3 tbsp vegetable oil, divided
3 tbsp chopped green onions
4 tbsp dry white wine
2 cloves garlic, chopped
4 tbsp Worcestershire Sauce
1 tsp Tabasco
½ tsp cayenne pepper
½ tsp paprika
1 cup (2 sticks) salted butter or less, if preferred (I only used ½ cup)
Instructions
Heat 2 tbsp oil in a large skillet over high heat; add shrimp and cook until they are just done. It's best to prepare shrimp in batches if you do not have large skillet. Remove shrimp and set aside.
Add 1 tbsp to now empty skillet; add green onions and cook for 1 minute. Add white wine and let simmer until it is reduced by half.
When the wine is reduced by half, add chopped garlic, Worcestershire, Tabasco. cayenne pepper and paprika. Shake the pan well and cook for 1 minute. Reduce the heat to low.
Cut butter into small chunks with the knife and slowly add into pan, shaking fast to melt butter.
Continue to add butter and shake until all butter is melted. Add shrimp back to pan and toss well to coat shrimp with butter and seasonings.
Serve and enjoy!