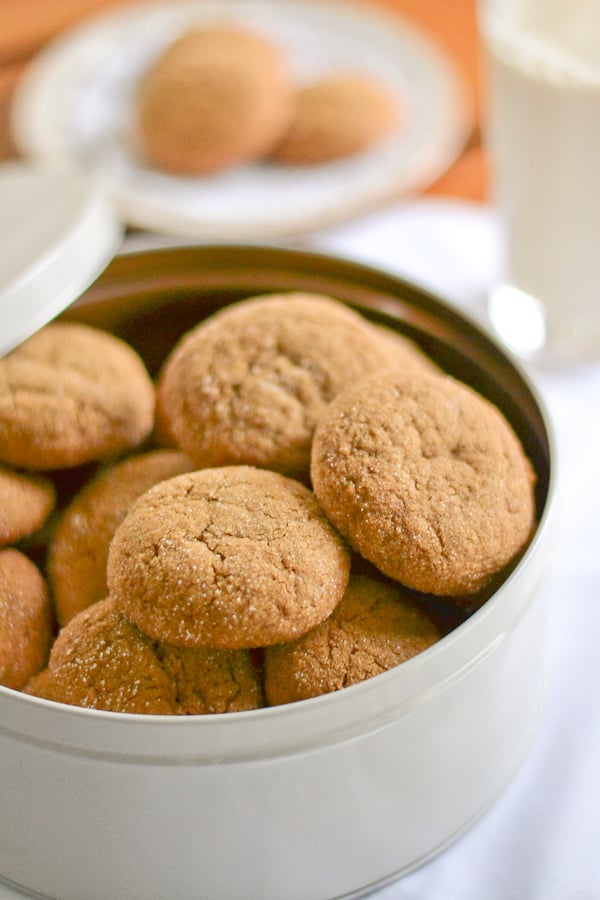 My kitchen smelled heavenly when I was making these ginger cookies. My family could not stay away and kept coming back to the kitchen to see if it was done. Even my husband who was not fond of cookies had his fair share too. I baked the cookies in three batches; the first one I baked for 12 minutes while the second batch for 14 minutes. The first batch cookies turned out soft on the inside while the second batch ones were not as soft but were crunchy on the outside. My family likes the crunchy ones better. So adjust the baking time according to your preference.  Have these classic cookies with a glass of milk or hot chocolate. Enjoy!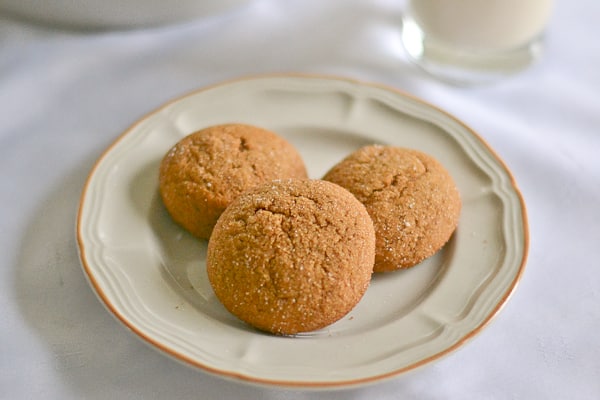 Old-Fashioned Chewy Ginger Cookies
Ingredients
1 cup granulated sugar
½ cup lard or butter, softened
2 eggs
1 cup molasses
3 ½ cups all-purpose flour
1 tbsp ground ginger
1 ¼ tsp baking soda
1 tsp ground cloves
½ tsp ground cinnamon
Additional granulated sugar
Instructions
In a large bowl, cream the sugar and butter together until light and fluffy. Beat in the eggs, one at a time, then beat in the molasses.
In a separate large bowl, sift together the flour, ginger, baking soda, cloves, and cinnamon. Add the dry ingredients in three batches into the creamed mixture, mixing well after each addition. Knead in the dough gently until smooth, then cover and refrigerate for 2 hours.
Lightly greased large baking sheets.
Preheat oven to 375 °F.
Form the dough into 1 ¼-inch balls and roll them in granulated sugar. Place them on the prepared baking sheets and bake for 12-14 minutes, or until set.
Let cool for 1-2 minutes on baking sheets then transfer cookies on racks to cool completely.
Notes
Recipe source: Canadian Christmas Cooking: The Classic Guide to Holiday Feasts.