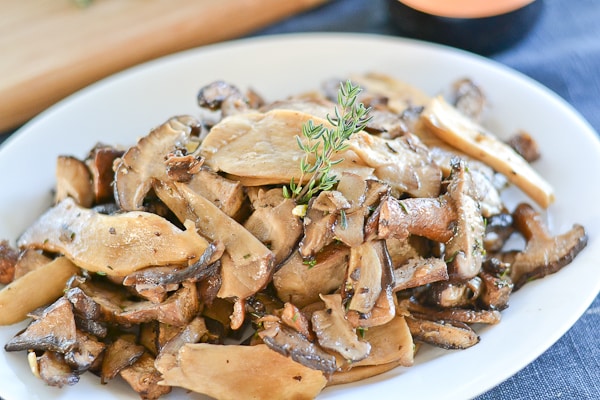 My family loves any kind of mushrooms, especially the wild ones. Some of our favorites are shitake, oyster, enoki and cremini. They are not only healthy and nutritious but versatile as well. They can be use in soups, stews, stir-fries and even in salads. This recipe is a good and simple way of cooking wild mushrooms. It is easy and requires minimum preparation. The hard part is cleaning and slicing the mushrooms. This dish is hearty enough to be a meal by itself or good served with steamed rice. This oven roasted wild mushrooms cooked with garlic and thyme is definitely a keeper. Enjoy!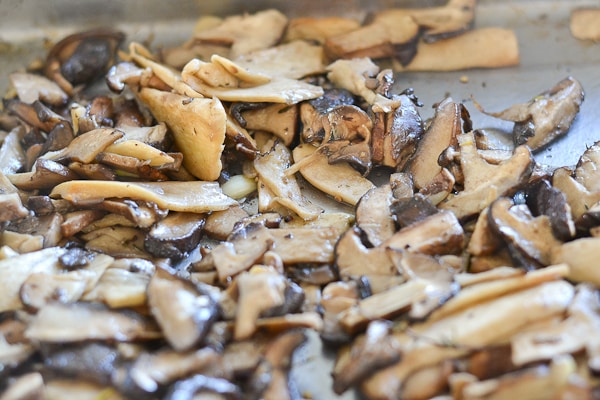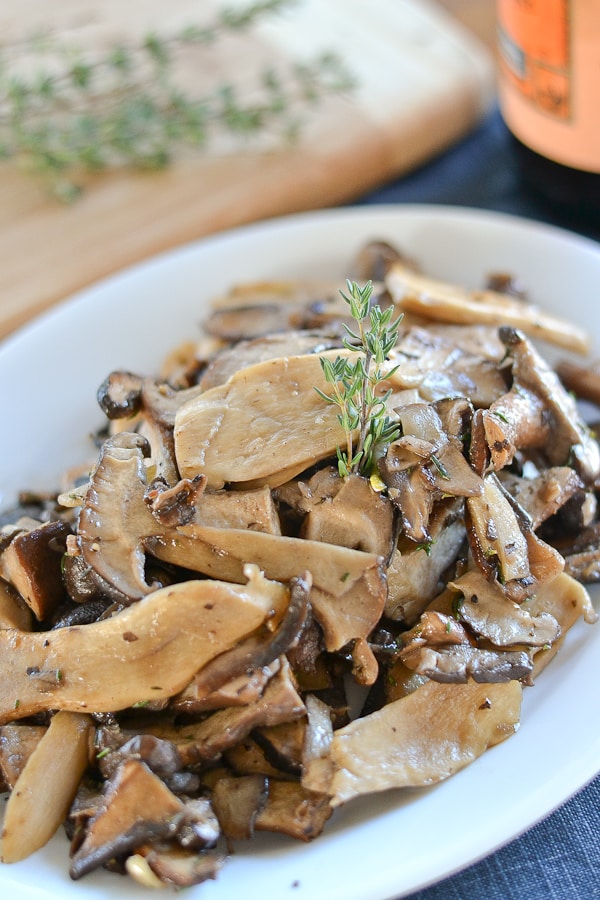 Oven Roasted Wild Mushrooms
Ingredients
11/2 lbs wild mushrooms (combination of Portobello, shitake and oyster mushrooms), trimmed, washed or brush cleaned and sliced
4 cloves garlic, thinly sliced
¼ cup olive oil
Sea salt and freshly ground pepper
6 sprigs fresh thyme
1 tbsp Worcestershire sauce
1 tbsp chopped fresh thyme leaves
Instructions
Preheat oven to 375 degrees F.
Combine the mushrooms and garlic in a large roasting pan, add the olive oil, and pepper and stir to combine. Add the sprigs of thyme and roast in the oven until golden brown and all of the liquid has evaporated, 25 to 30 minutes, stirring occasionally. Remove from the oven and stir in the Worcestershire, salt, and chopped thyme.
Serve and enjoy!