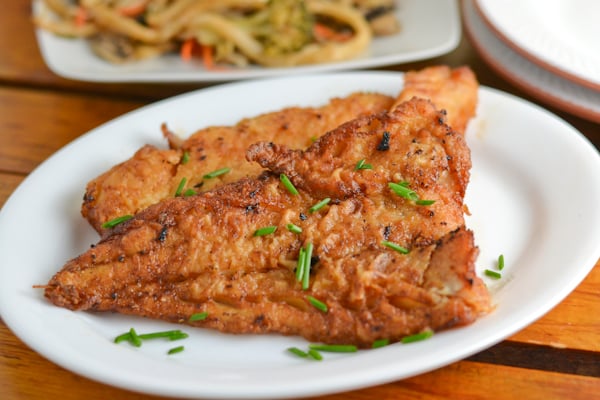 There is a restaurant near our place that my family loves to eat at. It is own by a couple whom we have known for so many years. The husband is the chef and the wife helps in the kitchen and helps serve the food as well. Their restaurant is so popular because of the home-style food they serve. One particular dish that we always order is the soy fish, which I tried to recreate at home. I used a delicate fish to make this dish so I coated them with flour first before frying them. The fish came out with a nice dark color and very tasty. It may not be the same soy fish we have at the restaurant but it still tastes good. My family loves this dish so I am definitely making them again. Enjoy!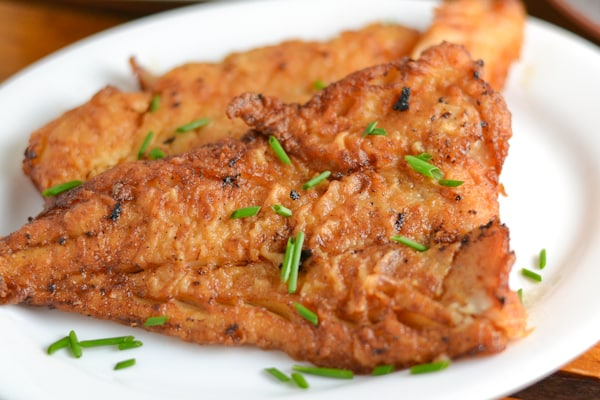 Pan Fried Soy Fish
Ingredients
¼ cup soy sauce
2 tbsp sherry
2 tsp sugar
¼ tsp ground ginger
¼ tsp garlic powder
4 cod fillets or any white fish
Flour
Vegetable oil for frying
Instructions
Arrange fish in a glass baking dish. In a small bowl, combine soy sauce, sherry, sugar, ginger and garlic. Pour marinade over fish, cover with plastic wrap and allow to marinate for at least 30 minutes.
Coat each piece of fish with flour. Fry, in batches in hot oil until browned on both sides. Drain on paper towels and serve.
Enjoy!