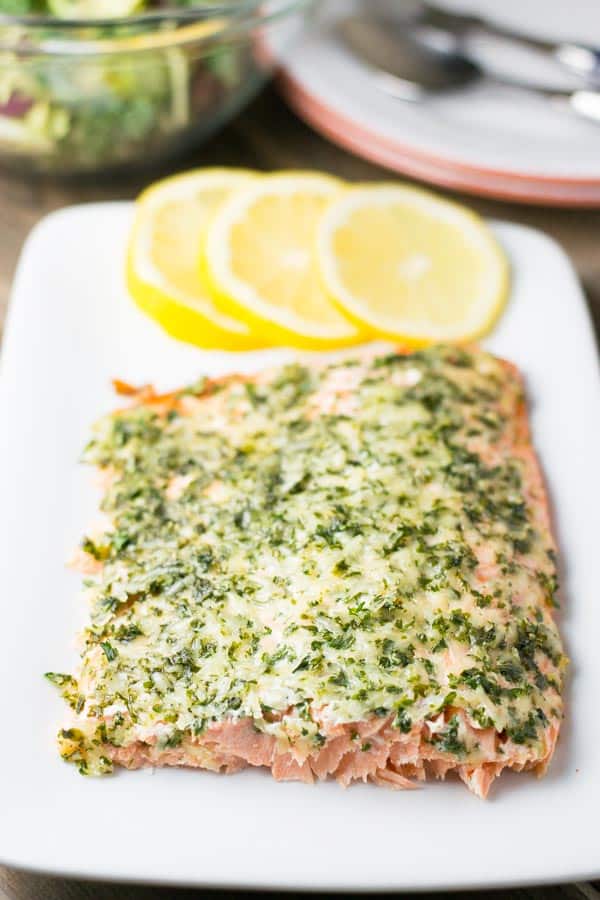 It's only two weeks until spring break. I am still recovering from the cough I had last month and being off from work for two weeks is something that I am looking forward to. Preparing dinners on weekdays are always a challenge. I am always looking for quick dish to make and this salmon recipe falls under that category. It was a quick meal to prepare and is ready in less than half an hour. Like most of my salmon recipes, this parmesan crusted salmon is baked and topped with a crust. The topping is made of familiar and easily accessible ingredients that are normally used in everyday cooking. A mixture of grated garlic, chopped parsley and shredded parmesan cheese was spread over the salmon after it was baked in the oven for 10 minutes. The crusted salmon was then put back in the oven and baked for 5 more minutes. The salmon when perfectly cooked was moist and tender. My family and I enjoyed this delicious dish with our favorite steamed vegetables. Enjoy!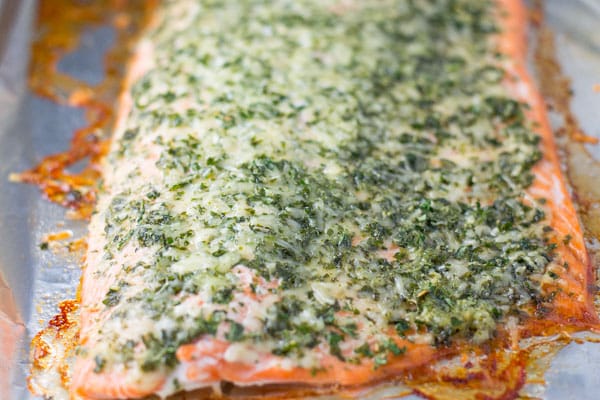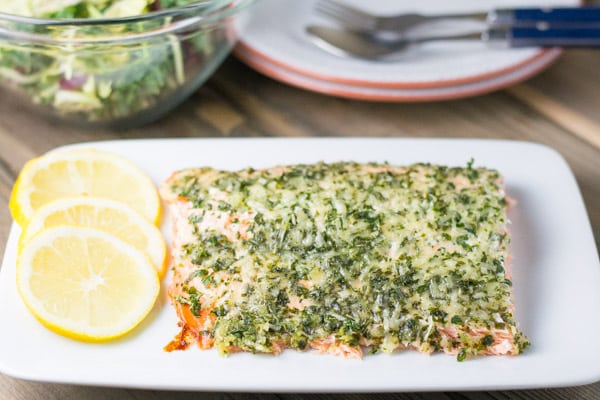 Parmesan Crusted Salmon
Ingredients
1 skinless whole salmon fillet, about 2 pounds
3 cloves garlic, grated or minced
¼ cup chopped Italian parsley
½ cup shredded Parmesan cheese
Instructions
Preheat oven to 425 degrees F. Line a baking sheet with aluminum foil and grease with vegetable oil.
Place salmon fillet on prepared sheet. Cover salmon with parchment paper and bake in the oven for 10 minutes.
Remove salmon from the oven and remove the parchment paper.
In a bowl, combine garlic, parsley and parmesan cheese and mix well.
Spread cheese mixture evenly over the salmon fillet and bake in the oven for another 5-7 minutes or until salmon flakes easily with a fork and topping is lightly browned.
Let the salmon rest for 5 minutes before serving.