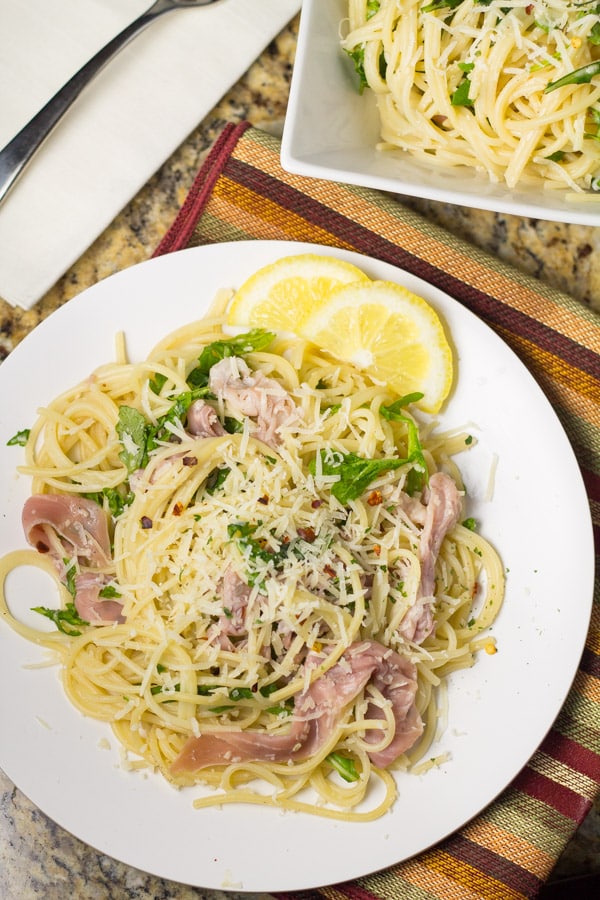 This pasta with prosciutto, lemon, and arugula dish is another quick and easy recipe to make on a busy weeknight. For this dish, I decided to use spaghetti, but your favorite type of pasta will also work. First, I cooked the spaghetti until al dente. Then, fresh arugula, prosciutto, lemon, Parmesan cheese and red pepper flakes are combined to make the dressing. The addition of Parmesan cheese added a creaminess to the dish while the arugula added a nice flavor and crunch. The red pepper flakes were added to give the dish that extra punch of flavor and heat while the prosciutto added the necessary saltiness. Overall, I was happy with this balance, refreshing and light pasta dish. I will definitely make it again in the future!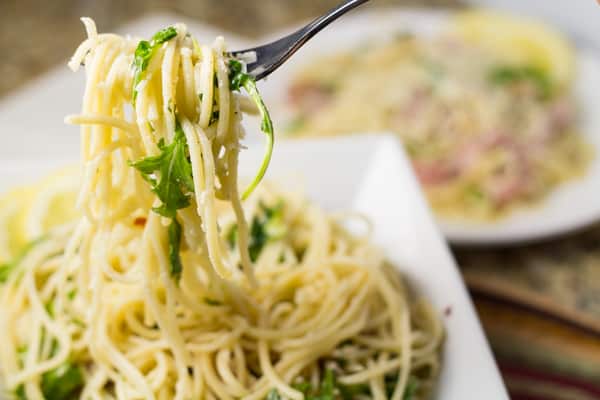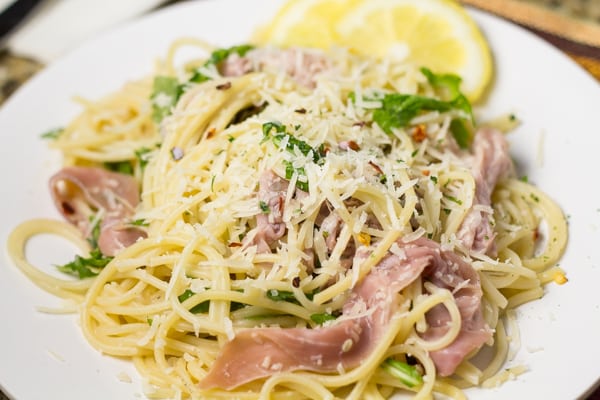 Pasta with Prosciutto, Lemon, and Arugula
Ingredients
12 oz. (340 g) of spaghetti, or your favorite pasta
1 lemon, juiced
1 tbsp. unsalted butter
½ cup grated Parmesan, plus more for serving
1 tsp red pepper flakes
3 oz. (85 g) prosciutto
4 cups baby arugula
Salt and pepper to taste
Instructions
Bring a large pot of water to a boil. Add the pasta and cook for 8 to 10 minutes or until you achieve your desired doneness. Save 1 cup of the boiled pasta water. Drain the pasta and then return the pasta to the pot.
Add the juice of the lemon, butter, grated Parmesan and 1 cup of the hot pasta water to the large pot containing the pasta. Stir gently to combine, until creamy.
Add the red pepper flakes, prosciutto and arugula. Toss until well coated. Season with salt and pepper to taste. Garnish with extra Parmesan and serve.