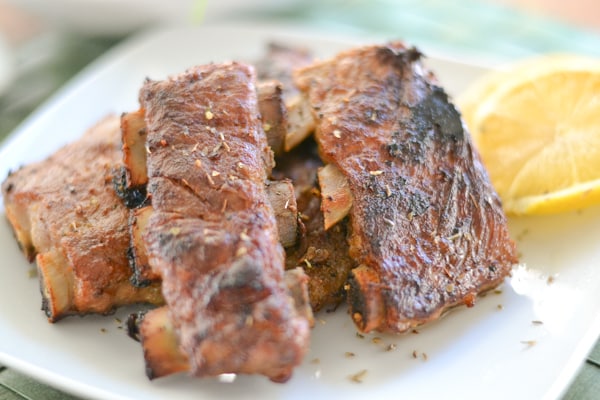 I must have been a Greek in my past life. I love most of their food, from their chicken soup (avgolemono), salads, souvlakis to their dessert (baklava).  And now my oldest son introduced me to their incredible ribs. I was hooked! I love its fall-off-the-bone tenderness and its lemony taste. I have to learn to make it if I want to have it frequently. The recipe I found was quite easy. The hard part was marinating them overnight which I don't mind because it came out so flavorful and lemony. And my kitchen smelled heavenly while the ribs were cooking in the oven. It was worth the wait!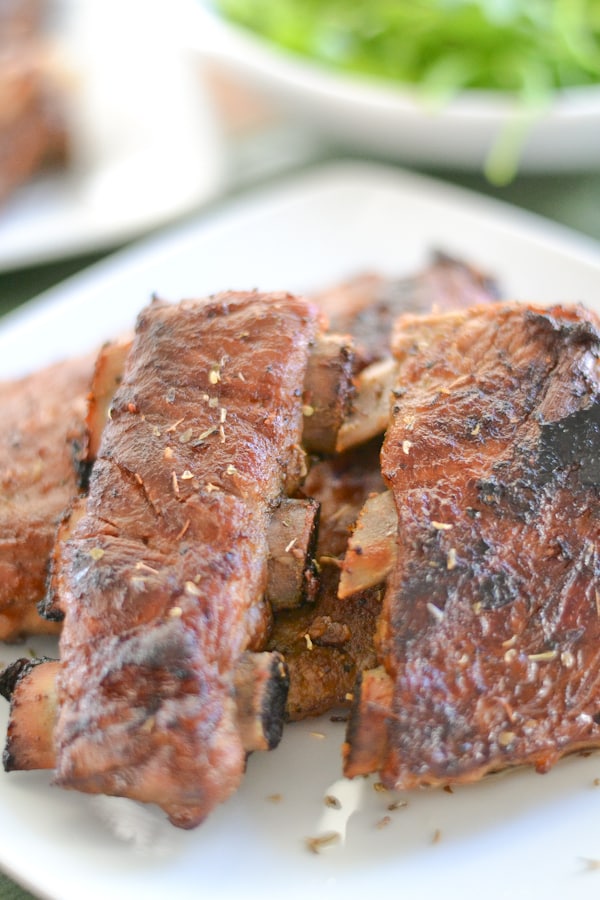 Greek Ribs
Ingredients
3 lb pork back or side ribs
2 tsp finely grated lemon rind
⅓ cup lemon juice
1 onion, chopped
2 tbsp dried oregano
2 tbsp vegetable oil
2 tsp liquid honey
¾ tsp garlic powder
¾ tsp salt
½ tsp pepper
Instructions
Cut pork into individual ribs, trimming off fat. In small bowl, whisk together lemon rind and juice, onion, oregano, oil, honey, garlic powder, salt and pepper; pour into large plastic bag. Add pork ribs, turning to coat; seal bag tightly. Refrigerate, turning bag occasionally, for at least 8 hours or for up to 24 hours.
Arrange ribs on rack in large foil-lined roasting pan; pour marinade all over ribs. Roast in 400°F oven for 10 minutes.
Reduce oven temperature to 375°F roast, turning once and basting occasionally with marinade, for 1 hour or until meat is tender enough to almost fall off bone.