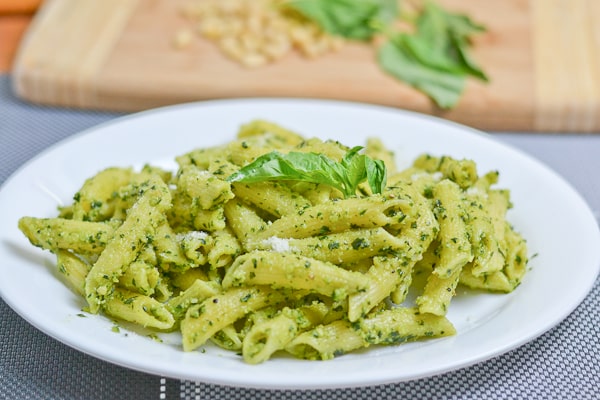 My youngest son made this simple pasta dish. He brought it to a potluck dinner that he went to during the Christmas Holidays. My other son and I got to taste it and it was very delicious. Each and every piece of the  penne pasta was completely coated with the homemade pesto sauce. It's amazing how a simple dish like this can be visually appetizing and at the same time a delight to the palate. Enjoy!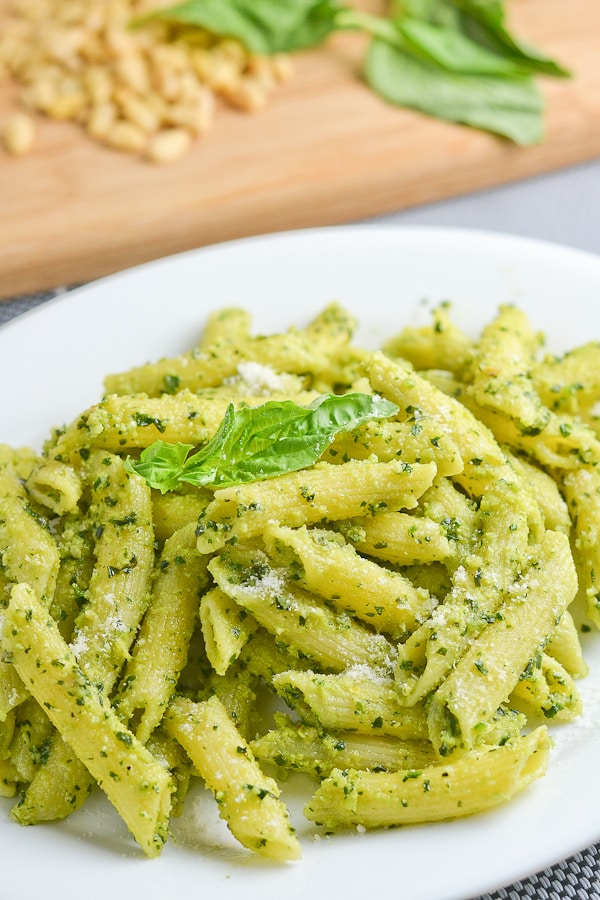 Pesto Penne
Ingredients
1 large bunch fresh basil
2 cloves garlic, smashed and peeled
¼ cup pine nuts
½ cup extra-virgin olive oil
½ cup freshly grated Parmesan
½ teaspoon kosher salt, plus more for seasoning
Freshly ground black pepper
1 pound penne rigate or other ridged small tube pasta
Instructions
Pluck basil leaves from stems (you should have about 2 cups leaves). Wash the leaves in a large bowl of cold water and dry in a salad spinner or pat dry with paper towels.
Put the basil, garlic, and pine nuts in a food processor and pulse until coarsely chopped. With the processor running, gradually add the olive oil and process until the pesto is smooth. Transfer the pesto to a large bowl and stir in the cheese. Season with salt and pepper.
Bring a large pot of cold water to a boil over high heat and salt it generously. Add the penne and boil, stirring occasionally, until al dente, about 8 to 10 minutes. Drain in a colander and save about ¼ cup pasta cooking water. Add the pasta to the bowl. Use tongs and toss with enough of the cooking water so the pesto coats the pasta evenly. Season with salt and pepper to taste. Serve warm.