As a child, our family would have a special type of ham every Christmas. Now with a family of my own and in a different country, I have tried over the years to recreate the ham that I had as a child.  This recipe is the closest approximation to that special ham. I recently brought this to a salu-salo and it was a hit. I first learned about this ham from my sister's mother-in-law who is a great cook. I have made this ham so many times over the years and have perfected it the way I like it.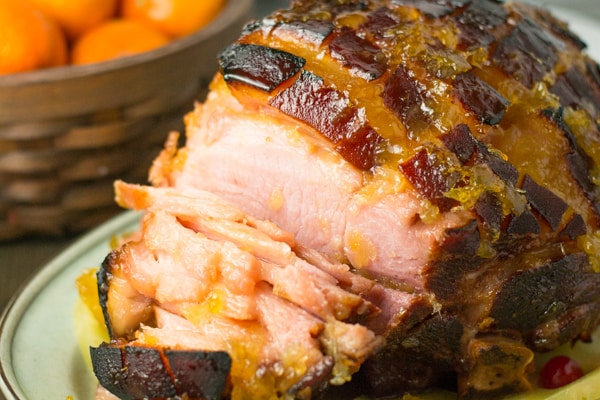 The bone-in ham is boiled in a mixture of pineapple juice, brown sugar and water for an hour. Then, it is covered in pineapple jam and then baked in the oven until the skin and glaze is crisp and brown. This ham is so good and tender when thinly sliced. Moreover, the leftover ham slices are great when sprinkled with sugar and pan fried. My family enjoys the ham slices on bread such as pan-de-sal (Filipino bread roll). Enjoy!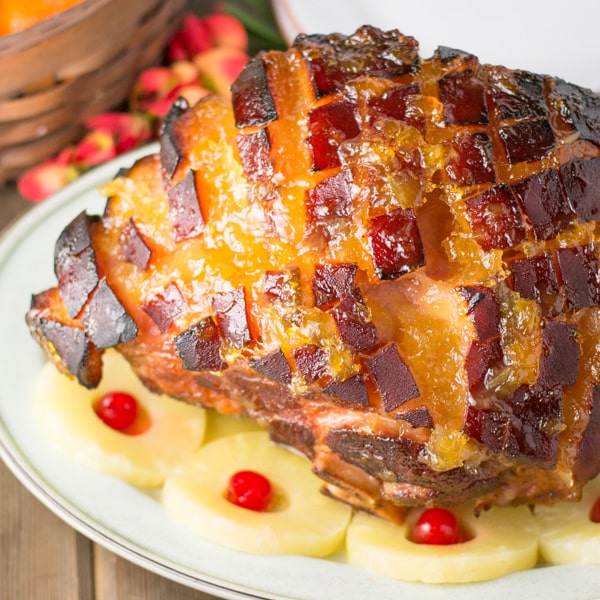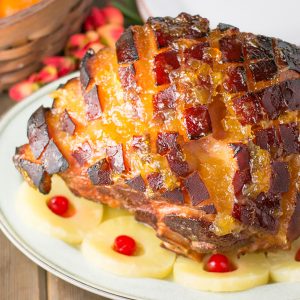 Pineapple Glazed Ham
Ingredients
8

lbs

bone-in ham

8

cups

pineapple juice

1

cup

brown sugar

1

cup

water

1

cup

pineapple jam
Instructions
In a bowl, dissolve brown sugar in water. Pour in a large stockpot together with the ham and pineapple juice. Make sure ham is fully submerged in juice, add more juice or water if needed.

Bring to a boil, lower heat and cook for 1 hour. Set aside to cool.

Transfer ham in a roasting pan, score skin and fat into diamond shapes. Spread pineapple jam all around the ham.

Bake ham uncovered at pre-heated 400°F oven for 40 minutes or until well browned, basting once with juice from bottom of pan.

Let ham stand covered for 15 minutes before carving. Enjoy!!!